Keeping up with the latest software trends in a constantly evolving world can be tough. The transition from being a beginner to a professional can be challenging. The best way to start your journey as a professional content writer is by taking baby steps and mastering one aspect of running your business at a time.
Accounting is a big headache for many writers and creatives who don't understand or enjoy working with numbers. Thankfully there are multiple options available in the industry to help you get rid of this frustration of crunching numbers and keeping track of your finances. In this blog, I'll be covering a number of invoicing softwares for freelancers and content writers that will help you run your business effortlessly and get paid on time.
Stick around till the end for a free downloadable template for freelance content writing services.
The Best Invoicing Software For Freelance Content Writers
With so many free choices, we selected a couple of our favorite invoice generators with so many free choices to make it easier for you. Our team narrowed down the options so we could present you with the best options for invoice generators, many of which are free of charge.
A simple, no-fuss tool that allows you to create professional invoices in a few simple clicks. I love this free invoice generator and used to use it extensively in the early days of my career.
It lacks some functionalities, but if you're starting out, you can't go wrong with this free, cloud-based invoicing tool.
FreshBooks does everything when it comes to invoicing. The software offers a built-in time tracking feature, a team management system, and a way to connect your accountant to your FreshBooks account, so tax time is a breeze!
It offers dashboards customized for content marketers and copywriters, which makes onboarding easy. Unfortunately, it does everything for everyone, which can make it a bit complex for first-time users to learn and understand.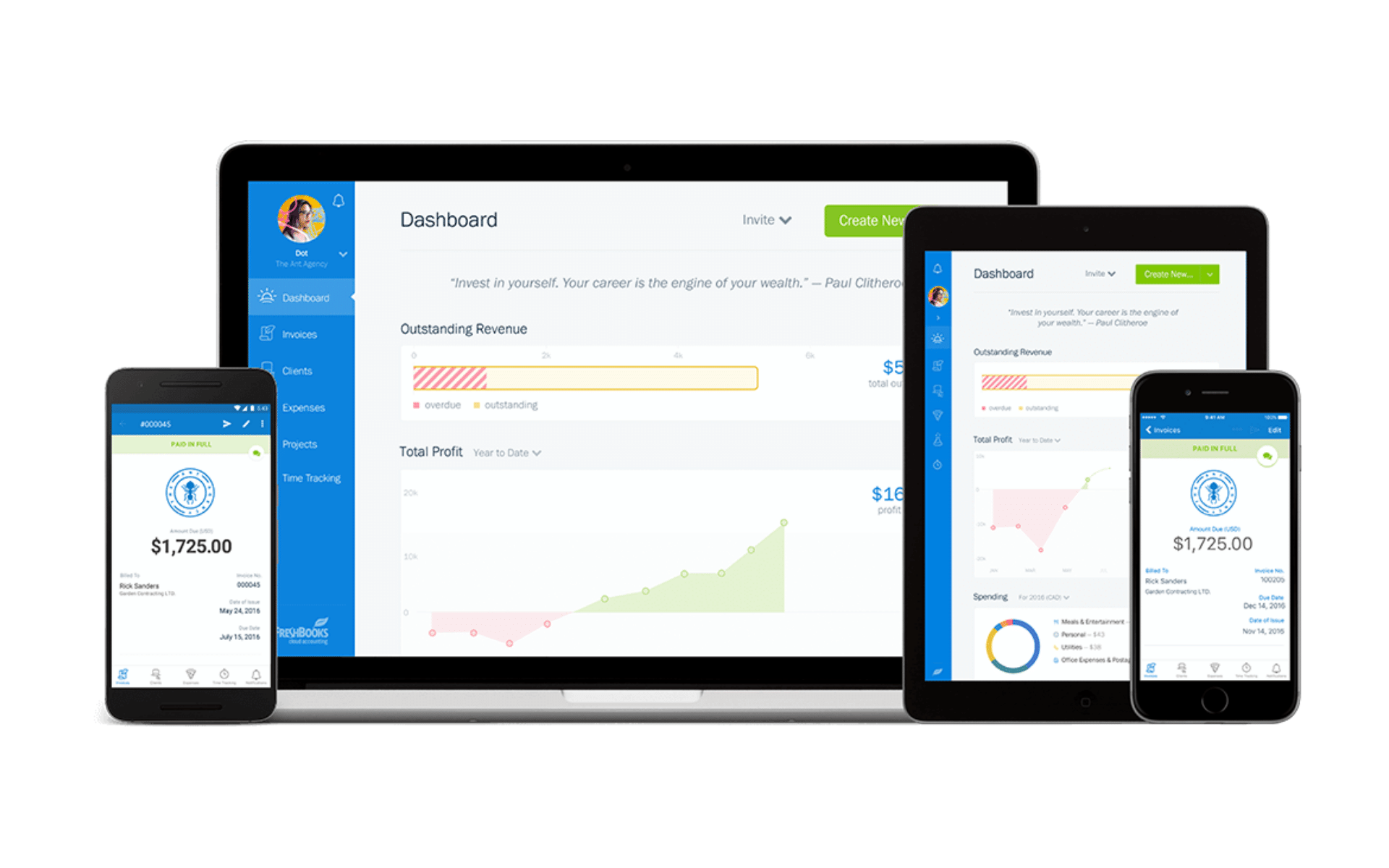 There's no free forever plan, and once the free trial expires, you need to upgrade to a paid plan which is priced quite affordably.
Whether you're looking for an all-inclusive invoicing platform that can handle accounting, recurring invoices, expense tracking, and even payroll, or a simple invoicing tool, Wave has you covered.
It's hard to find a feature that this software doesn't have. I'm a user of Wave myself and have been using it for about 3 years and counting for one of my businesses.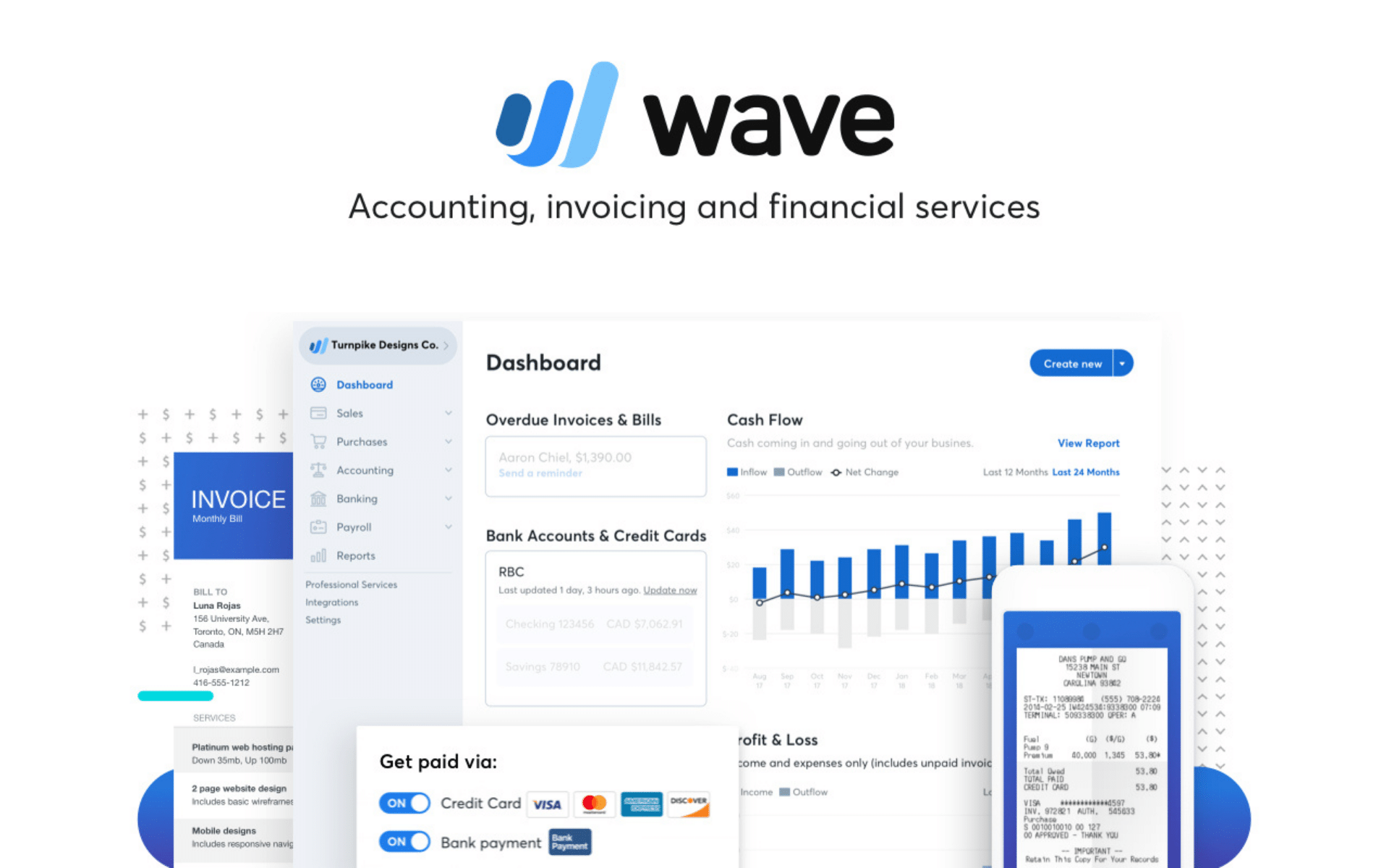 It has a generous free plan that allows you to run your business seamlessly through a single platform. This is one software that you must try if you're from North America. Users from other countries, unfortunately, you're out of luck as Wave isn't accepting any new accounts from other countries.
Refrens is so much more than just an invoicing platform. It's an all-in-one business growth and management software that allows you to take over your businesses' finances with confidence. You can find freelancers on this platform to help you achieve your goals, receive international payments, create professional invoices, quotations, purchase orders, delivery receipts, and so much more.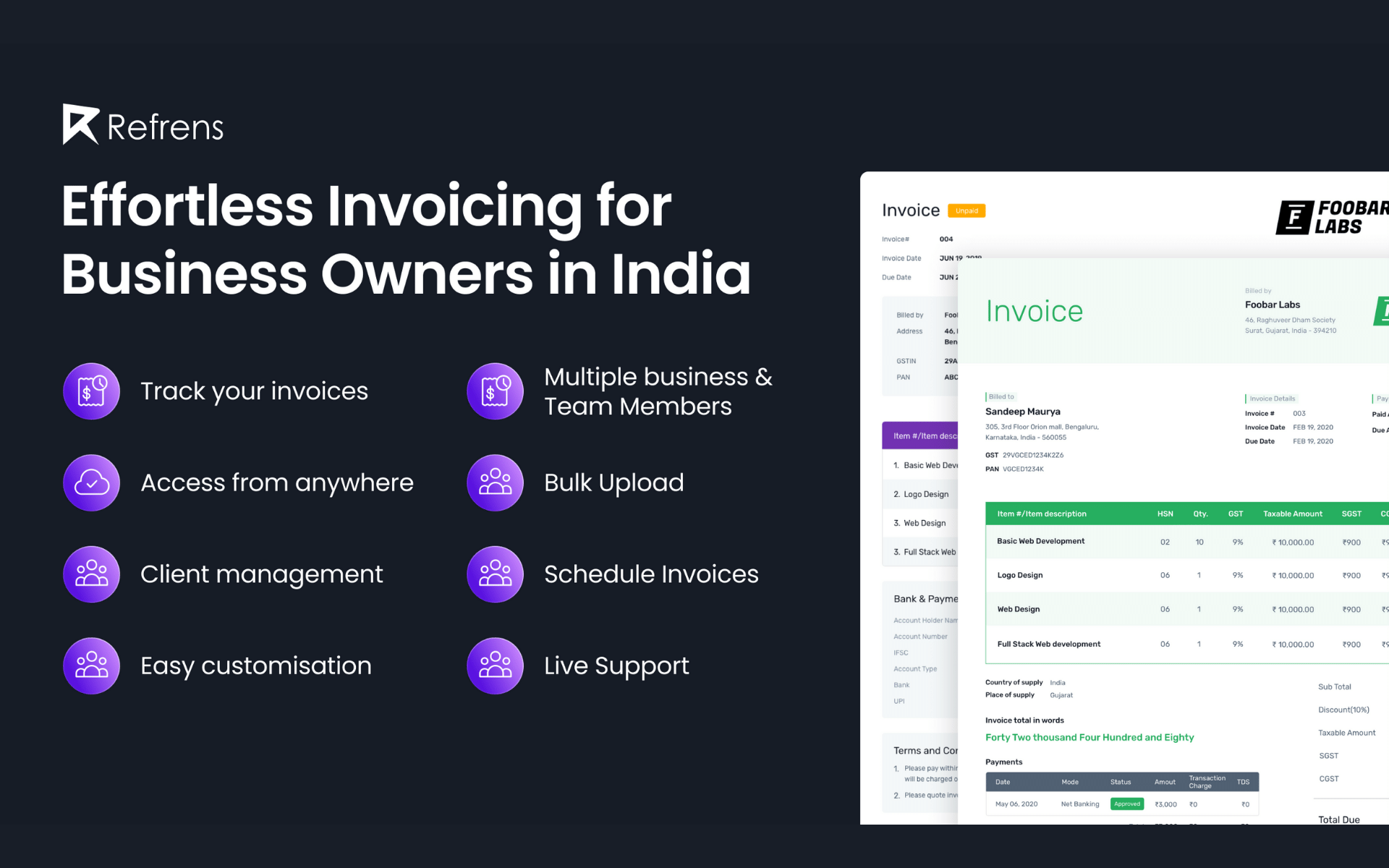 Our agency arm at Content Writing 101 uses Refrens for all invoicing and finance-related activities.
Try out their free online invoice generator today!
Go, Get Paid Today!
If you just need a simple invoice template to create a one-off invoice, then you can use our free content writing invoice template linked below to create a professional-looking one-time invoice.
Download : Content Writing Invoice Template
We hope this guide helps you finalize a great invoicing and accounting software for your small writing business. If you've got any suggestions or questions, please leave them in the comments below.