There are more freelance writing jobs available for you than you could ever imagine or handle. If you're scouring the freelance writing job boards, you're wasting time. There are multiple easier and powerfully effective ways to get freelance writing assignments.
In this article, we'll look at the top 10 ways you can get hired without visiting the job boards.
1. Get Hired When You Know And Understand Your Audience
It would be best if you learned as much as you can about your audience.
For example, if you want to write for magazines, realize that all magazines are different. Choose a magazine and understand their business, style, and audience completely. Read at least ten issues, cover to cover, and pay attention to the advertising in the magazine. Don't forget to take notes.
The more you know about your audience, the easier it is to get hired.
2. Get Hired by Telling People That You're a Writer
It's been years since I told strangers that I write for a living. There are a few different reasons for this. Still, primarily I stopped doing it because it becomes tedious to explain yourself.
However, when you're just starting out, and you want to get hired, tell people what you do, and you'll get hired.
You'll be amazed that perfect strangers know people who need a writer. In the days when I used to tell people, I got many jobs just because I opened my mouth and talked about what I did.
3. Get Hired by Promoting Your Writing Services
Think about what I said in "knowing and understanding your audience."
Now you understand your audience, work out ways in which you can reach that audience. You may reach them by advertising, or by contacting them directly. You can even reach them by creating a website or blogging.
Going back to our magazine writing example, you could follow the magazine's editorial staff on Twitter, or maybe you can connect with a blogger who you follow on LinkedIn.
4. Get Hired by Developing a Portfolio (Samples/Clips) of the Kinds of Writing You Do
I'm generalizing, but as a breed, writers are not known for being reliable; this makes people who hire writers understandably nervous. They hire writers, and the writers didn't deliver. A story I hear far too often from the business and entrepreneur community.
Your portfolio shows your prospect what you can do. A portfolio goes a long way to relieve the fears that first buyers have of buying a relatively unknown business.
If you want your buyers to pay you a retainer before you start work (and you should), a portfolio is essential.
You can create a portfolio in many different ways. The easiest way is by putting it up on your website.
5. Get Hired By Networking With Other Writers
You need writing colleagues, friends who do what you do, and who know the challenges you face.
You can brainstorm, complain, and get the support you need from your network of writing friends.
Your friends can be a source of job leads as well. They can pass on their overflow of writing projects to you, and you can do the same. You can also collaborate on projects, taking on more extensive and lucrative projects.
Social networking sites are perfect for creating your writing network, but you need to limit the time that you spend there. These sites can be a huge time sink.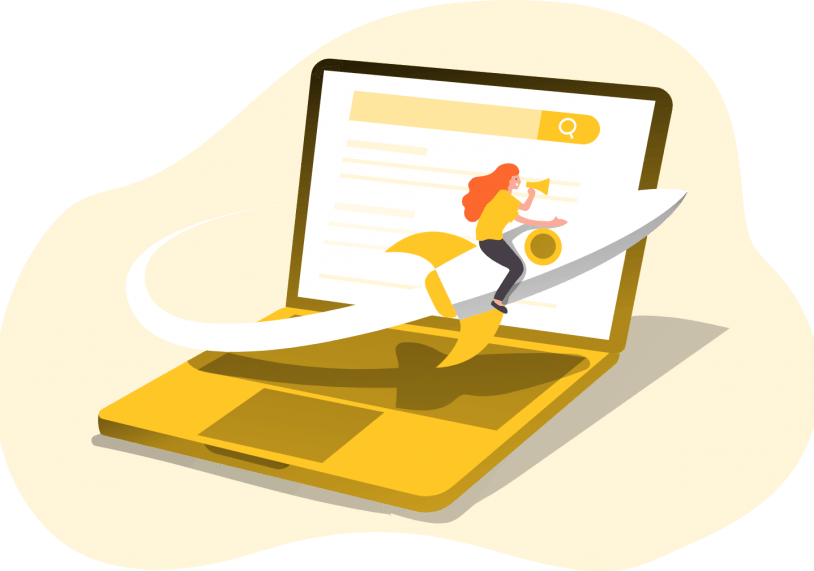 6. Get Hired By Networking With People Who Hire Writers
Get active on business forums, Internet marketing forums, or general webmaster forums. People on these forums hire writers, so this is where you need to hang out and make friends. Forum members are desperate for professional writers who are reliable and who write quality material.
Choose one forum, and create some goals (see "creating goals" below).
7. Get Hired By Developing A Briefing Sheet
A "brief" is a project description.
Pro Tip: Never write without a brief, and a contract.
Buyers usually struggle to describe their projects. You can help them by creating an easy-to-complete briefing sheet. All they need to do is answer the simple questions on the sheet, essentially fill in the blanks, and they've described their project.
Add a briefing form to your website. It not only saves time, but it also makes it easy to hire you.
8. Get Hired By Creating Goals And Plans
If you don't know where you're going, there's no telling where you'll end up.
Create exciting goals: Goals that inspire you.
It's easy to drift along, doing the things which should get you hired, but which somehow fail to work. Invariably this is because you haven't set any goals, and you haven't made any plans to achieve those goals.
Here's a starter goal to get you going. Set a goal to be hired by X number of people within X days to create X amount of income. (Fill in the figures yourself.)
Make your goals exciting. You might not get excited by setting a goal of making $300 a month, but I'm sure you'd get excited about making $300 in three days.
9. Get Hired by Getting Creative
Be innovative. Think about the people who've hired you in the past. These people are too busy running businesses to concern themselves with finding jobs for you to do.
You can create proposals – propose topics they should feature or projects they can work on, which you can assist in.
Out of ideas? Here's one. Think about how you might help them to improve their business.
For example, do they have the "frequently asked questions" section on their website, if not, why not? Offer to write one for them.
10. Get Hired by Hiring Yourself
You'll have the most fun as a writer when you generate your own writing jobs.
Working for others is necessary when you're starting, and when you're trying to break into new areas of writing. The best way to think about writing for others is that you're educating yourself, and being paid for it. You're learning. But long term, think about writing for yourself.
Once you have the education you need, you can develop your own writing jobs. You'll make much more money than you could make when you're writing for somebody else.
There you have the top 10 ways to get hired as a freelance writer. Put them to use, and you'll amaze yourself. If you still don't feel confident, check out this list of 5 certificates every writer must hold if they want to build credibility.