Whether you are an amateur blogger or a technical writing expert, you must know that pulling off a great engagement is not just about the words you use or the way your website looks. No matter how great your vocabulary is, no matter how good your content is, if the viewer leaves the page after a short while, the entire content strategy will fall apart.
There is a secret to making your readers read all the way through your content, and it takes years of experience and expertise to figure it out. The ultimate challenge for writers is not to get clicks and likes but garner people's trust. Trust is the bridge that separates a content copy from great content. Researching and writing content takes time, so don't waste them. If you want to avoid the hassle and get your content to the top of SERPs (search engine results page), follow these golden principles to ensure your content gets the desired attention.
Never Write Bad Content By Following These Basic Rules Of Content Writing
If you follow these rules, you'll never write low-quality poor content ever again! Want to know what these rules are that we've been boasting about? Read on to find out.
Rule #1 – Write Drunk, Edit Sober
While writing drunk may sound entertaining, mistakes are inevitable. Writing an error-free copy is a daunting task. B2B marketers know the importance of producing engaging content consistently. No matter what the finished product is, every content marketing effort starts with words.
As writers, we must take this infamous quote by Hemingway with a grain of salt. It certainly doesn't mean you have to ramble things without any analytical approach. Writing drunk is the act of expressing yourself with all the freedom you have. When you loosen the grip on your words, the writing becomes attractively flawed but authentic.
Then comes the last and the most critical part- editing sober. Getting someone else to do your editing might make the job easier, but if you're good at it, you can edit your writing yourself. Take a little breather for a while after writing to declutter your mind and get back to editing with a fresh outlook. The key is to get rid of typos and grammatical errors effectively.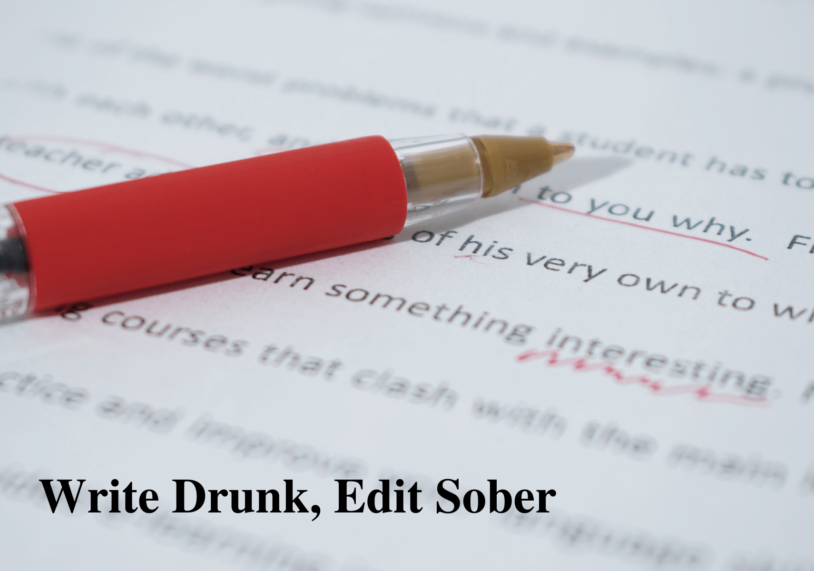 Rule #2 – Do You Even Know Your Audience?
Before writing any piece of content, it's crucial to figure who you're writing for? Is your work meant for your co-workers? Clients? or the public at large? You should think about your target audience if you don't want to come across as tone-deaf or unhelpful.
People are actively consuming stuff on the Internet. Surveys reveal that 7 out of 10 customers read online content before buying any product or service. Audience-centric writing is quite important for writers. As a result of the current digital ecosystem, the content that people consume online significantly influences their behavior. The Internet provides people with what they want, so to build trust, you have to make the audience like you. The more people relate to your content, the more authoritative you get.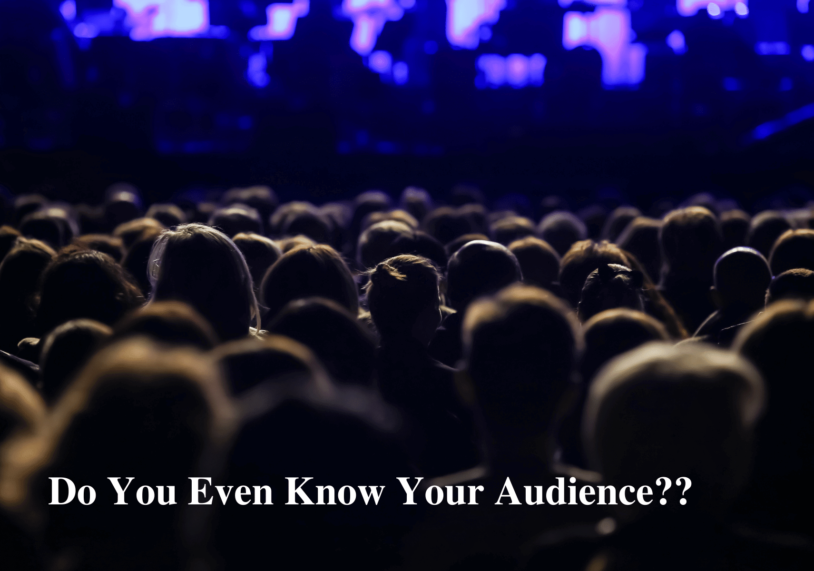 Rule #3 – Follow The Inverted Pyramid Model Of Writing
Here's an old secret – people aren't going to read the details if you have a dull introduction. According to the inverted pyramid model, you should build your content upside down. The most important message or takeaway goes at the top, followed by the supporting details and findings.
The internet audience is impatient. They want to get the meat of information in the first few seconds. If you know how to squeeze down the content's core message, your content is bound to draw the attention it deserves.
Rule #4 – Follow The KISS Method
Kiss Means Keep It Simple, Silly. Content writing is all about how much you can say in just a few words. So keep your paragraphs small, use ample nouns and verbs, and avoid using too many adverbs or adjectives. There are varied recommendations for optimum word count for sections, but anything less than 90-100 words is considered effective. The readability of your text should be such that a 5th-grade kid can read it easily.
Using online readability tools like Hemmingway can help you get better at being the judge of your writing. A score of 7 or below is considered good and simple.
Rule #5 – Money is in the CTAs
It's normal for us to notice buttons that say Click Here, Sign up for free, Don't Miss out, and are driven to click through eventually. That's the power the call to action or CTAs have on readers. CTAs drive the reader to take immediate action.
You must be thinking great content is all about writing big, but even minor tweaks can affect the conversion rates on your website.
Basic CTA rules to follow –
Always use actionable words like learn, download, find, etc.
Create a sense of urgency in your CTAs by using words like "Today" or "Now" to get them to take immediate action.
Communicate the value through your CTA clearly. People won't sign up if they don't know what's in store for them.
Make sure you align your CTA copy with the landing page. This means that the language you use on your CTA must be related to what your landing page contains.
Rule #6 – Follow Standard SEO Practices
Whatever you do, make sure you do a good job of SEO keyword research. Along with that, optimized URLs, titles, and subheadings are also important for good SEO.
A top ranking on the first page is vital for your business, and only good SEO practices can help you get there. Surveys reveal that 75% of searchers never go past the first page of SERPs, and that's the reason why 70% of marketers believe SEO is more effective than PPC (Pay Per Click).
Investment in SEO significantly boosts traffic. If you rank on the first page of Google search results, you'll likely get over 90% of search traffic. By hitting the right keywords and providing citations, and building natural backlinks, you can ensure that your article will get a better ranking on search engines.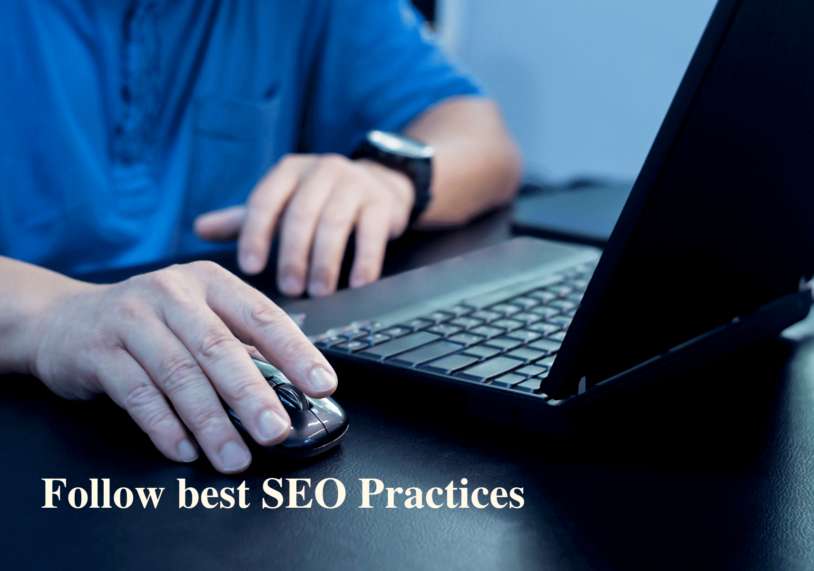 Rule #7 – Make Your Content Easy To Scan
In addition to following the inverted pyramid model, make sure the text is easily scannable. It's unrealistic to presume that online readers will read the full text. They generally skim through to find the specific pieces of information they need, and if they don't find it easily, they simply leave.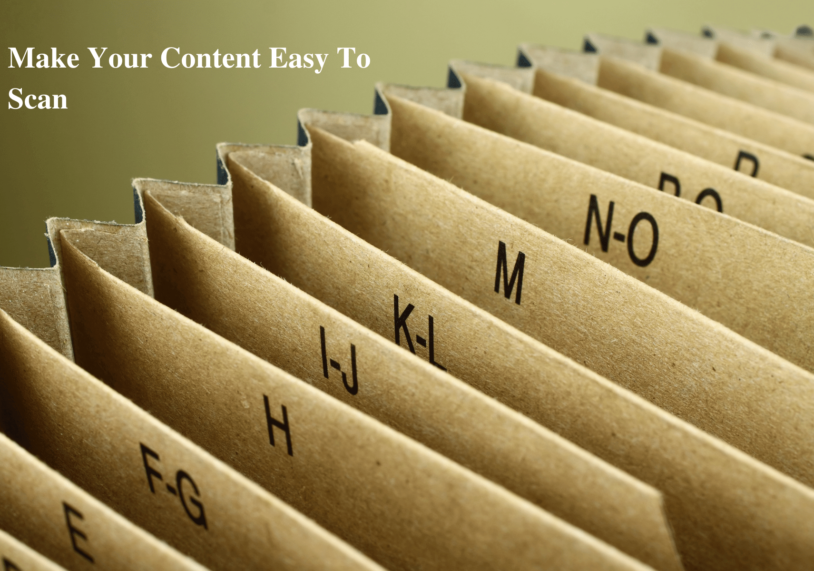 Tips To Make Your Content Easy To Scan
Instead of using long paragraphs, use bulleted lists.
Always use whitespace – Whitespace is every content designer's dearest friend. This is the empty space that surrounds paragraphs, images, infographics, and other elements of your content. Using white space judiciously makes the content highly attractive and enjoyable.
Divide your content into sections – Use subheadings to help the readers navigate the page. Different sections can cover up a lot of topics with adequate details. This practice helps the readers find the exact information they're looking for on the web.
Rule #8 – Use Visual Content
An infographic or video can make a tremendous difference to the engagement rate for your content. An illustration or chart that illustrates a complex topic often does a better job of explaining complex information than text. Use screenshots, GIFs, images to optimize the readability of your content.
The importance of visual content has grown across almost all types of platforms- be it social media channels, business websites, or personal blogs. Seven out of ten marketing companies use visual content marketing strategies, and it will continue to grow. It's predicted that almost 80% of businesses will be relying on visual content marketing by the end of 2021.
Rule #9 – Show Don't Tell
In writing, showing vs. telling have different connotations, so it's important to strike a balance. The key is to help readers understand your content's core values. Your blog is visited by people who are looking for solutions as almost no one reads it purely for enjoyment.
If you're showcasing the USP of your product, show them how it is different from other products using a comparative study. Using facts and findings can help you make your content a credible source of knowledge which is one of the most impactful ways to "show" by creating a walkthrough guide.
You can use the 3 acts structure of storytelling to get your problem across to your reader.
Set up the problem with the help of an introduction, facts, data.
Build the problem or conflict
Introduce the solutions with some tips and then show them how to apply them in real-world situations.
Rule #10 – Prefer Active Voice
Active voices make it easier for readers to connect. When you write your sentences in a passive voice, the content seems dragged and dull.
Example –
The comprehensive guide can be downloaded from the resources section.
V/s.
You can download the comprehensive guide from the resources section.
Which one gives you a clear message to take action. The second one, right? The sentence calls out to the reader in a friendly way. Witness the impact by choosing to be active.
Rule #11 – Cut Out The Jargon
It is acceptable to use complex words occasionally, but when you overdo it, that's when the trouble begins. Using complicated industry jargon can confuse general readers who are not specialists in your niche.
Make sure you write full forms, avoid niche-specific terms and use hyperlinks for the readers to get more background information about a specific topic.
In technical writing, you want the language to be understandable to non-technical audiences as well. Your content must add value to your audience and not just your co-workers. So using simple language will improve your brand personality and, as a result, strengthen the sales cycle.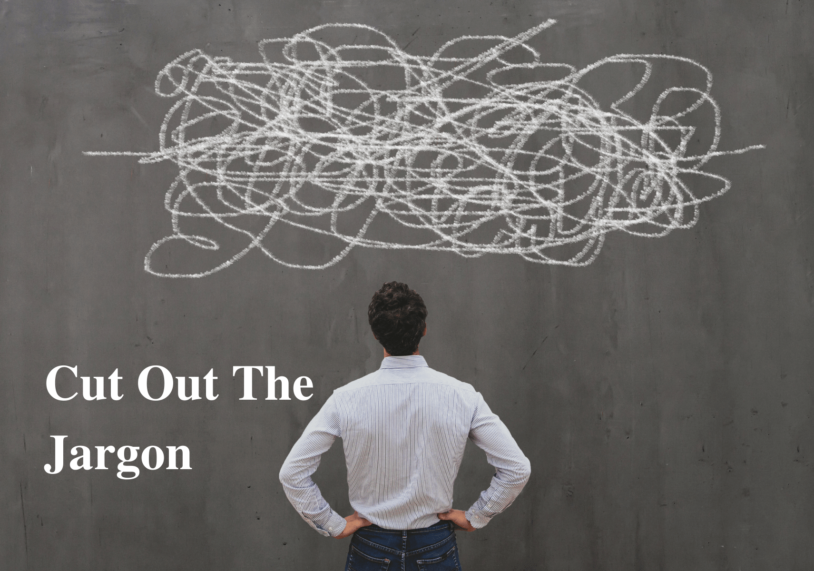 Rule #12 – Reimagination Is The Key
Are you posting the same content on multiple platforms like your social media channels, websites, or blogs? Each platform has a different set of audiences. So, try to reimagine your content to meet their needs.
Don't recycle, as that makes your message seem disjointed. If you stick to the core value irrespective of the platform, the audience will be able to catch the message more effectively.
Rule #13. Be Yourself
Who do you want to be as a writer? The next Brian Dean? Online content creators fill the Internet in a colossal way. Don't let the world of information intimidate you into believing that only the greatest content writers or technical writers can take the Internet by storm. Instead of falling into that vicious trap, find your voice. Unless you deliver your content using your unique process, you're likely to have flawed content. Writing is all about adding value to the lives of your audience, no matter what method you use.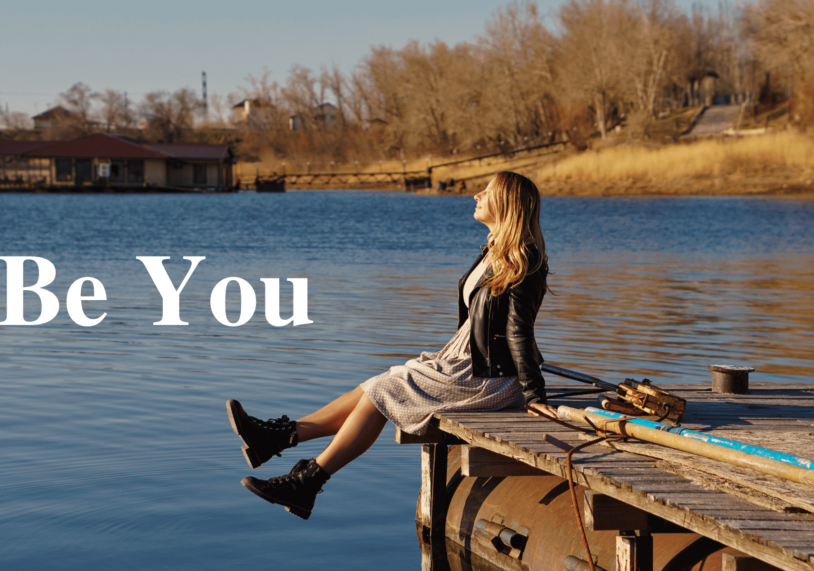 There is more to content writing than working all night long to meet word requirements. To make your content stand out from the crowd, you need everything from proper formatting and spacing to the use of shorter sentences. In the beginning, it may not be possible to hit the bull's eye. Once the content is live, you can perform quality rechecks and optimize the post time and again to see what works the best.
If you follow these content writing rules and guidelines, you will create helpful and magical content for even the most impatient readers.