SEO is all the rage these days. If you haven't heard about it, you may be living under a rock. It's the first thing a content writer comes to know when he steps into the field of SEO content writing. Terms like keywords, backlinks, meta description, inbound-outbound linking, etc., must have crossed your head by now. All these come under one family name called SEO.
If you've tuned in to this blog, it's understood you want to learn more about SEO writing. And quite rightly, you're on the right track. Without SEO, content writing is like a fish without water.
We'll look into the details and break down the concepts one by one. I promise it's not that usual roller coaster you read everywhere else.
What Is SEO Content Writing?
SEO writing is all about producing content to rank for a target keyword across all types of search engines.
Visibility is what determines content's success. The higher your ranking, the more people will see your content. In this way, SEO helps you bring organic traffic to your website and hence increase your customer base.
The act of scattering keywords and longtail variations of keywords isn't SEO, as you might think. Instead, it would be best if you integrated SEO right into your content writing process.
It's because Google's algorithm is smart. Even a minor error in the tone can make you sound robotic and too artificial. Neither the search engine nor the people need bland content. Your main goal is to write in a way that the audience finds what they're looking for.
So, it is reasonable to conclude that the goal of SEO writing is to REACH more and more people. We'll discuss how to integrate SEO into your content later, but first, we'll explore some of the content types where it's prevalent.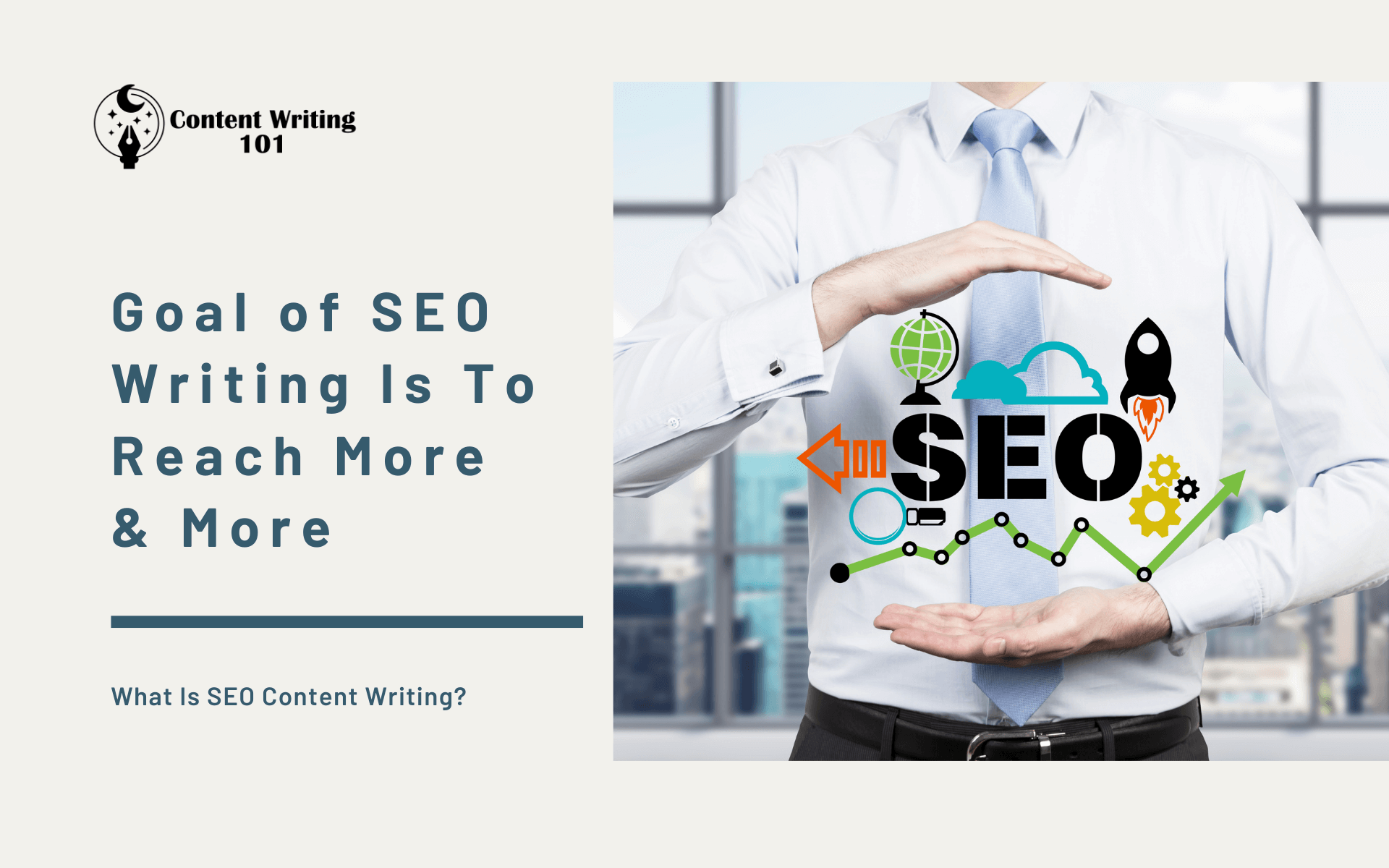 Types Of SEO Contents
Google is constantly working to deliver high-quality content to readers. All types of content are valuable, but some varieties have a higher chance of ranking in Google than others. Let's take dive into some of the golden SEO content types :
1. Blog Posts
Blogs are the front runners of any content marketing campaign. Webmasters know blogging is one of the top-ranking content strategies that generate leads effectively. SEO-oriented blog posts are crucial to maintaining the reputation of a brand.
The conversion rate of blogs is awe-inspiring, which is why almost all marketing agencies feature a high percentage of blogs. Research has found that companies who blog actively see 126% more growth in terms of leads.
2. Product Description Posts
Product descriptions explain what a product is and why it's worth purchasing. Basically, the goal is to provide customers with information on important features and benefits of the product so they will be compelled to purchase it.
9 out of 10 customers read SEO product description posts to get a detailed idea about the utility, USPs, salient features of the product. 50% of users have returned the items because they didn't match the product description. Due to this, accurate SEO product descriptions now have greater importance in today's fast-paced, digital economy.
3. Infographics
Infographics are visual representations of facts and data using graphics. As much as 70% of B2B markets are utilizing infographics for content marketing purposes. Because graphic representations automatically enhance views and traffic.
There are many free tools where you get a variety of customizable templates to choose from. Some of the top infographic makers include Canva, Venngage, Visme, Easel.ly, etc.
4. Lists
Lists are the go-to content type as they often become click baits. Articles starting with numbers like "7 tools every copywriter must use" or "10 best graphic designing courses" tend to rank higher on search engines.
List posts consist of a strong headline, a body explaining the listed points, followed by strong action. List posts play a little bit with human psychology. Humans are mesmerized by numbers, and whenever they see numbers in the headlines, they're likely to take action. Furthermore, they have a scannable format, making them the queen of the trade.
5. How-to Posts
How-to posts are every content writer's best friend. The benefits inbound marketing reap through evergreen content like How-to's are incredible, and they're perfect for educating your prospects.
An analysis by Hubspot revealed that how-to style posts generate 55% more views than any other format. It is for these reasons that every writer wants to be a great How-to blog writer.
6. Videos
A recent analysis found out that if a video is relevant to the query, it is likely to appear on the top instead of text-based content. Thus, it comes as no surprise that 9 of 10 marketers make use of videos as part of their marketing strategies.
Since graphics have become an important component of video content, video content has become a must-have content type for marketers.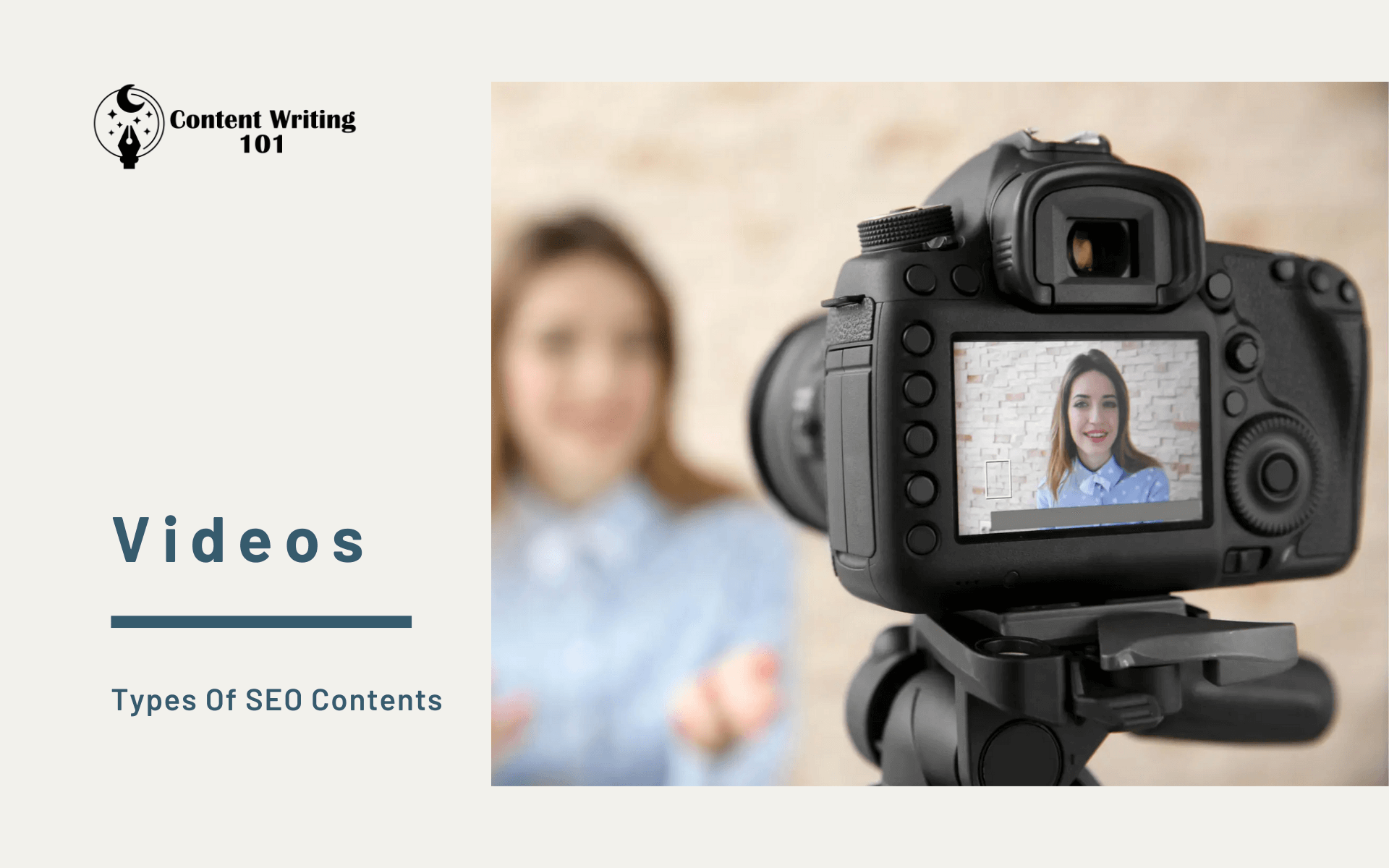 7. Slideshow
If you were to search for "10 best hairstyles for men in 2021", it's likely you'd see a slideshow or a list of images with SEO optimized titles, image captions, and subheadings. This is what you call a slideshow. A slideshow presents a series of images related to a search query.
How-to posts, guides use slideshows to show how things are done. Pictures can sometimes tell a much better story than text. A picture truly is worth a thousand words, isn't it? These slideshows are optimized for SEO, which shoots them up the rankings in no time.
8. Directories
I recently came across directories when I checked for the nearest post office in my town. The search query displayed a list of post offices with all the information – address, contact number, website information, working hours, along with directions.
There are people who are actively looking for a product, service, or any information. Hence, they can get all the information in one place using online directories.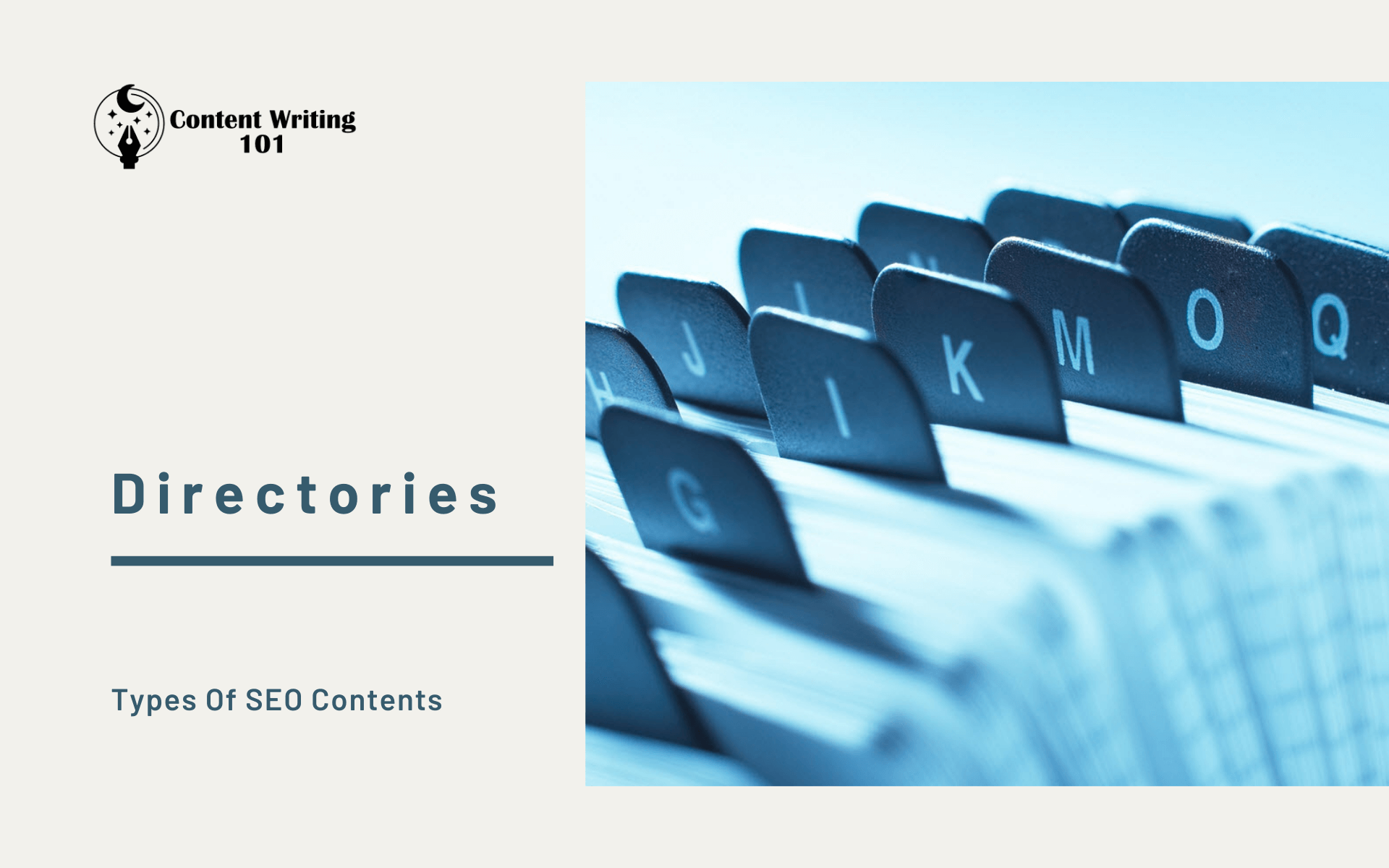 9. Long-form Articles
Mainly magazines or news websites feature long-form articles in the form of interviews, editorials, opinions, etc. However, they only receive traffic if they get good advertising or if the website hosting the magazine has incoming monthly traffic.
These types of articles run well on social media, thanks to visual aesthetic posts with beautiful illustrations, pictures, quotes.
10. Glossaries
Dictionaries now act as decorative pieces on your bookshelf, right?
Because Google has all the answers, but think of the academic terminologies or research-related terms that are not easily found on the internet. Don't you think you need a repository of all the terminologies with their meanings and definitions all at once?
Glossaries utilize the same purpose. As they contain a neat and orderly list of definitions and interpretations, glossaries come in very handy during research purposes.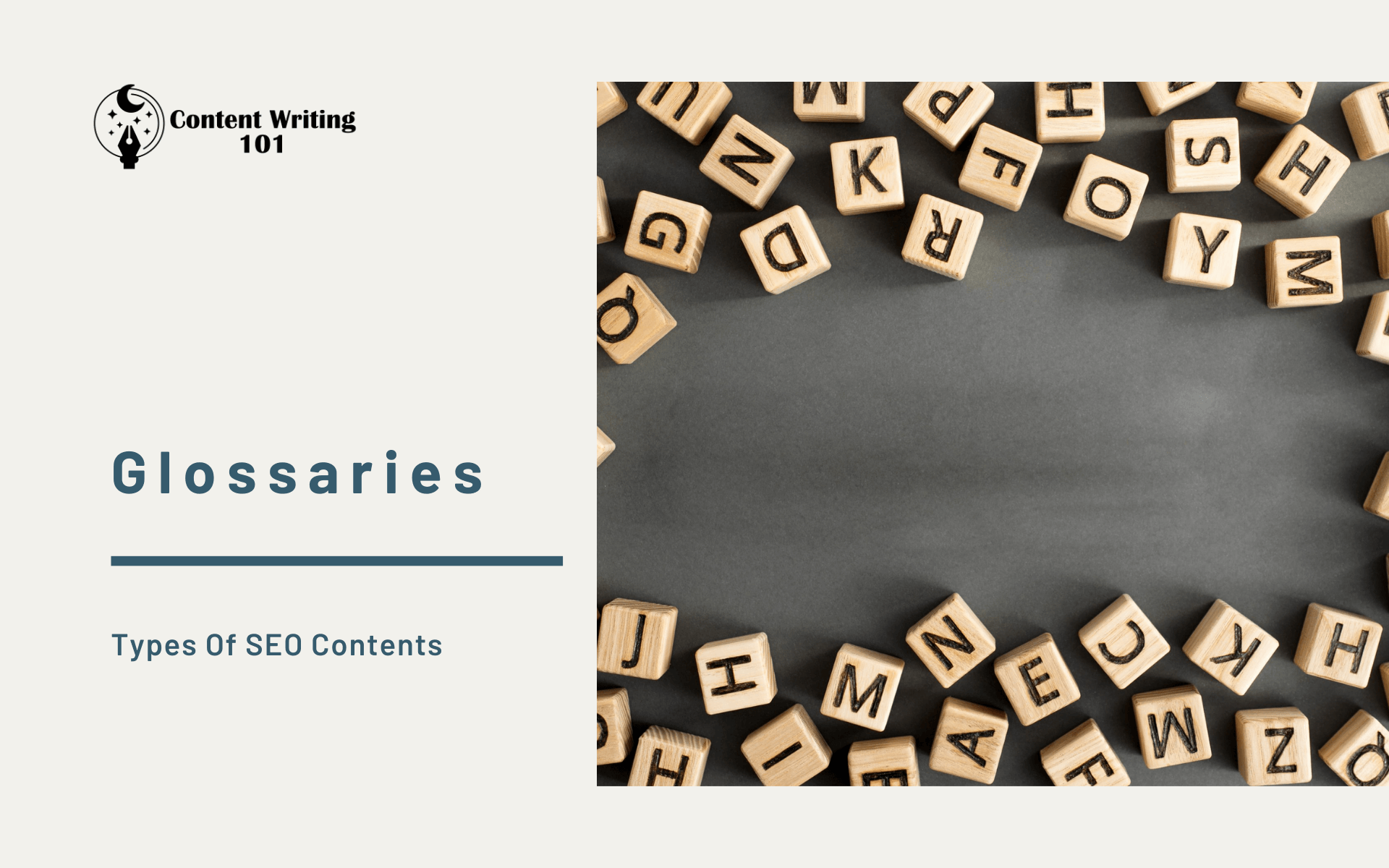 Why Is SEO Content Writing Important?
You want the search engines to love your content. So, you must learn how to incorporate SEO in all of your content marketing strategies.
Any good content backed up by SEO is bound to rank well on Google. As a result, it improves your credibility, generates traffic, and enhances online visibility.
Now, there are two sides to creating SEO- optimized content:
A) Developing an SEO content strategy
B) Creating the optimized content
Now we'll look into these two aspects one by one.
A. Developing An SEO Content Strategy
An SEO content strategy revolves around the following four steps:
1. What's Your Goal?
Do you have a long-term business in mind? Like a product page or a comprehensive site with ads to drive traffic and revenue, or are you planning to create educational content – A site containing a series of blogs about "Home remedies," "career counseling," etc.
By establishing a predetermined goal, you will be on your way to generating consistent content.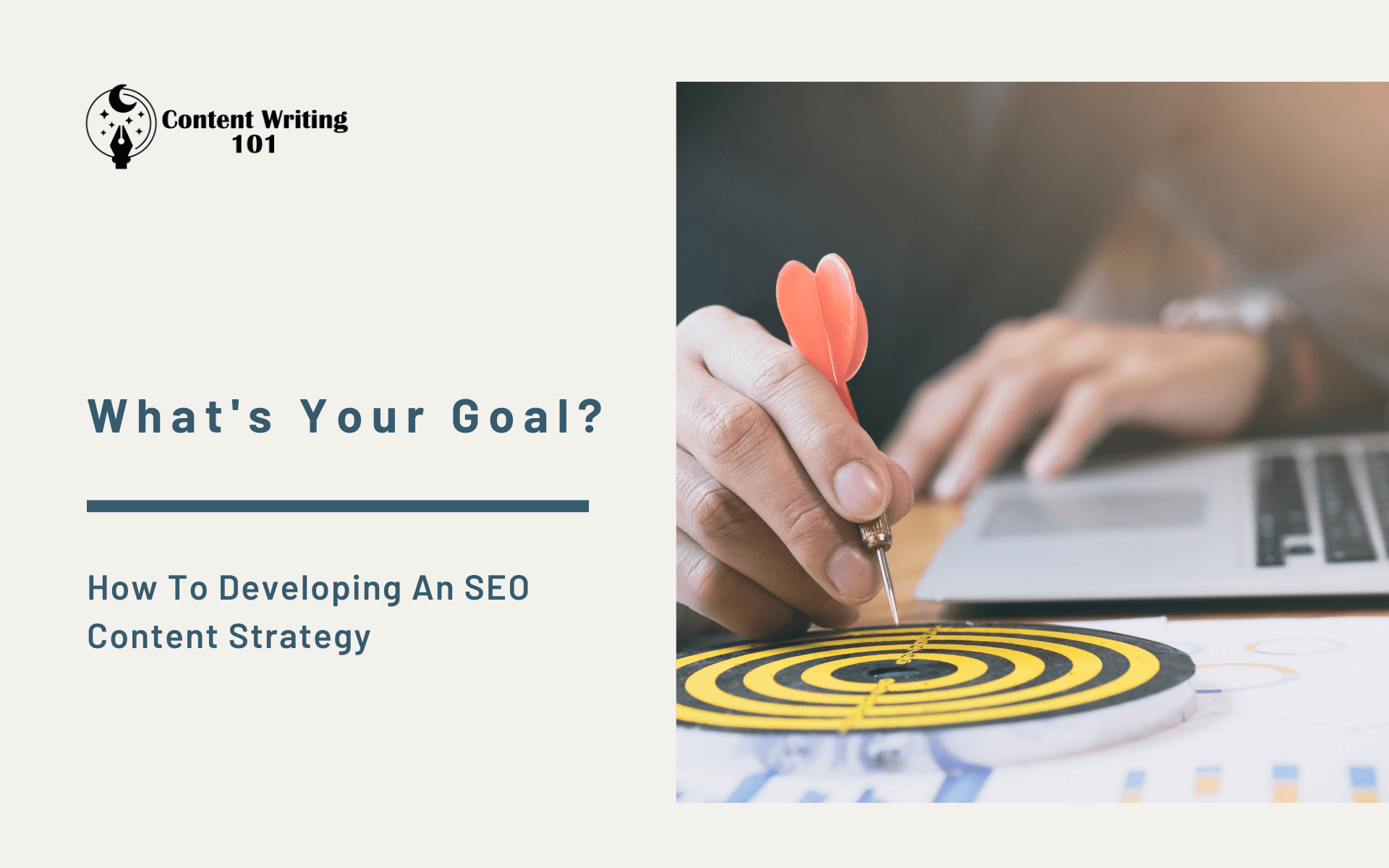 2. Do You Know/Have An Audience?
Knowing your audience can give you an idea of what products they are looking for. Listen to what they need, pay attention, and meet their needs. Moreover, when you market and sell to one target audience successfully, you can utilize the same strategy to reach very similar audiences.
So, are you considering potential consumers of your service? Who is your target audience? Students, medical professionals, engineers, marketing agencies, or tech-savvy folks. Target one particular group of audience and get going.
3. Do You Have A Schedule?
Scheduling is an important part of any content strategy. It keeps the deadlines in check.
What else?
Schedules keep your ideas stacked up for future use. Having an idea in advance eliminates the last-minute hassle of coming up with one.
You might wonder how you will create a schedule. Courtesy of the internet, there are a lot of handy content scheduling tools. Let's have a look at some of the best content calendar tools:
All of you have smartphones where you can keep a tab on the schedules through the Notes app. A simple to-do list will keep you on track. Besides, smartphones come in very handy as they're easily accessible.
Google Calendar helps you and your client keep track of the entire workflow. You can share it with your team and set reminders to know the deadlines.
Google Sheets/Docs help you maintain interactive planning where the team can comment/update/assign/schedule projects. Managing old data with these interactive Google sheets negates conflicts and allows you to retrieve old information.
Trello is an organizational tool that offers a visual presentation of the whole schedule. Cards, boards, lists are some utilities that help the managing team maintain a content calendar.
Trello cards can be assigned to every team member. These are easily customizable. The members can track and update their progress.
Pro tip: Remember not to make too many plans in advance when creating your schedule. You should round off your schedule two or three months in advance.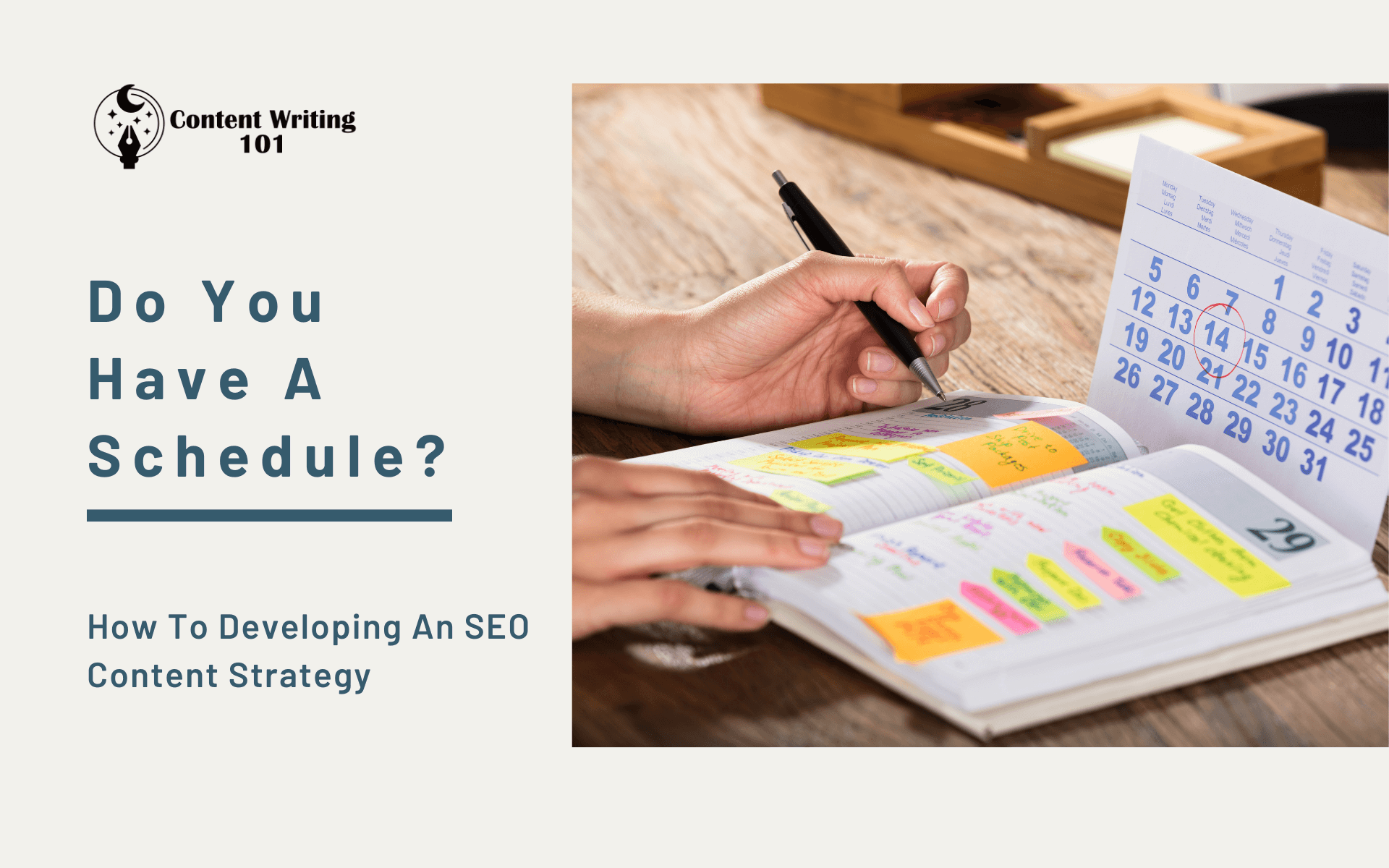 4. Do You Re-evaluate Metrics?
If you keep a good eye over the insights of your site, you can save yourself from repeating the same mistakes. Similarly, you can keep track of what is working.
Let's suppose you added illustrations to keep your content visually aesthetic, and it got a good reception. This could become your masterstroke in all the upcoming posts, as it's good to stay relevant to the audience.
B. Creating The SEO Optimised Content
Following are some good practices that a content writer should employ to create search engine optimized content:
1. Keyword Research
Once your target audience is decided, you've to do keyword research. This is the first and most essential of all the steps of SEO writing.
To find popular keywords, you can use free tools like AnswerThePublic, Competitor Source Code, Dooble, Google keyword planners, among many more. Paid tools like Ahrefs, Moz, SEMRush work better, in our opinion. While doing the research, look out for longtail keywords as they don't have much competition on Google's first page.
In addition, you should avoid keywords with high search numbers as they make the traffic one-dimensional.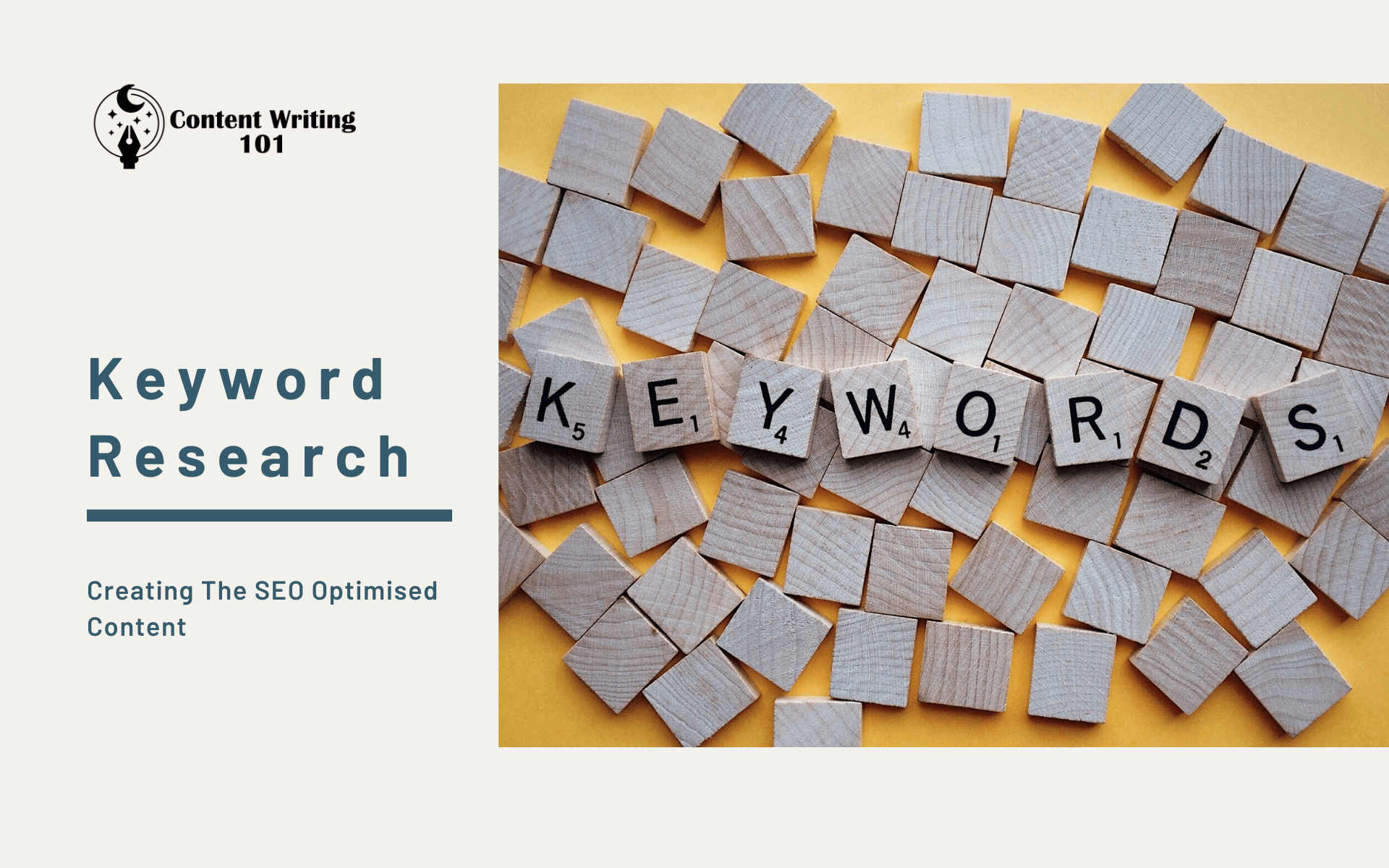 2. Outlining/Formatting For Good Readability
There is a reason long-form content is so much easier to read than short-form articles: good formatting.
Though readers have short attention spans, formatting ensures they're hooked till the end of your article. Here are some of the basics of formatting that you need to follow:
Keep Short Paragraphs
Insert Subheadings
Use Visuals(Images, Videos)
Sprinkle H1, H2, H3 Headings
Use Bulleted Lists
3. Using Target Keywords
Please ensure that the keywords you want to focus on are incorporated within the first couple of sentences, or at least in the first paragraph, of your blog. Following that, incorporate that keyword, as well as variations of it, throughout the content. It is best to include longtail keywords rather than rely on the exact keyword every time.
Also, you've to be vigilant about the density of keywords. Don't start stuffing keywords into every other paragraph. Only use your keywords where it actually makes sense.
Here are few places where you can include your target keywords:
URL
Title Tag
The First Paragraph
H1 Tags (Sub-title Tags)
H2 Tags (Subheadings)
4. Using LSI Keywords
In order to enhance Search Engine result pages (SERPs), you must use LSI keywords along with target keywords.
What is an LSI keyword? LSI stands for latent semantic indexing. An LSI keyword is a term or phrase related to the target keyword of a webpage. In addition to adding context and making sure the text relates to the target keyword, they help search engines better understand the content of the page.
They help add clarity to your topic, which makes it easy for Google to scan your content.
Just like target keywords, you can find LSI keywords through free tools like "LSIGraph" and "LSI Keywords.com" (preferable as it's free).
In addition, Google Auto-complete can also help you find LSI keywords very easily. "Related searches" acts as another effective tool. You need to identify the related terms and then include them in your content.
"Google keyword planner is the best tool of the lot. It serves you with a list of LSI fetched from ranking sites.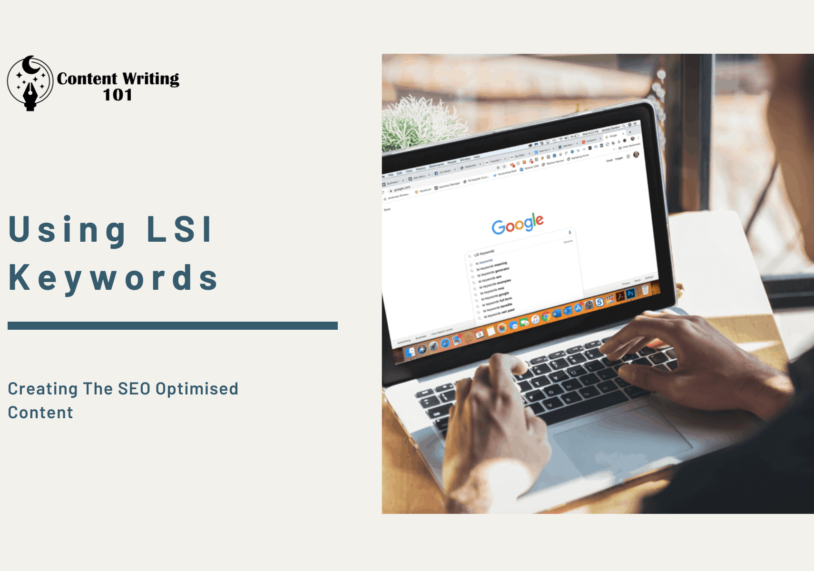 5. Sprinkling Links Throughout Your Content
Using links helps in enhancing the credibility of your content.
Linking your content to the authority websites makes your content look SEO-friendly.
Also, these backlinks provide an extra cushion of information related to your content.
While researching, you can bookmark authority sites to use them as backlinks later in your post.
In a similar way, backlinks to your site inform search engines of other people's endorsement of your content. In this way, the use of backlinks can be a win-win situation.
6. Optimising Your Title
The title is the first thing a user comes across after searching. The title determines whether the reader will click through your content or just move on like usual.
As a result, you could say that content ranking is heavily influenced by an intriguing, juicy title. Well-optimized titles act as the hook, which later can push you up in the rankings.
Here's how you can optimize your title:
Use numbers like "10 ways to….., enticing adjectives like "best tools for searching keywords" help optimize the title.
Use headline analyzer tools as they come in handy. Based on the score, you can customize until you get the perfect headline.
Ensure that your title is no longer than 60 characters.
Use target keywords in your title.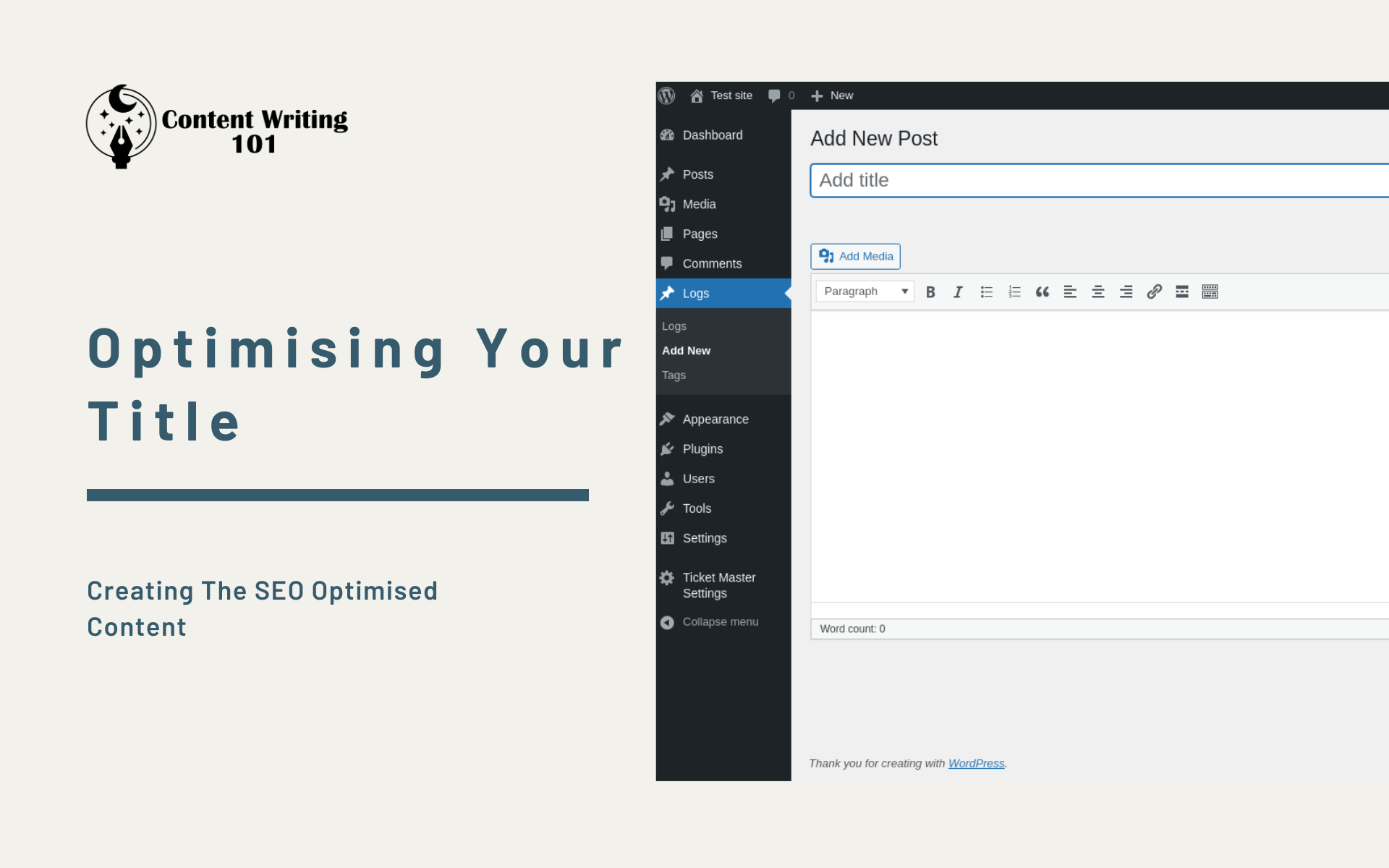 7. Not Ignoring The Meta Descriptions
You must have seen those short descriptions below the title in the SERPs. These are called meta descriptions.
Usually, meta descriptions are automated by the blogging platforms until you customize them. Writing unique meta descriptions every time can help you rank well on the Google rankings.
Pro tip: You can include LSI keywords as they'll be highlighted in the SERPs.
Keep them no longer than 160 characters.
8. Optimising Your URL
URL structure is another thing that needs optimization as it regulates click-through rates (CTR) of your content. Your URL should have good readability. It's because cluttered URLs affect rankings. Moreover, a clumsy URL is frustrating for users.
Though URLs don't directly impact the rankings, you should make sure it's SEO friendly or at least readable.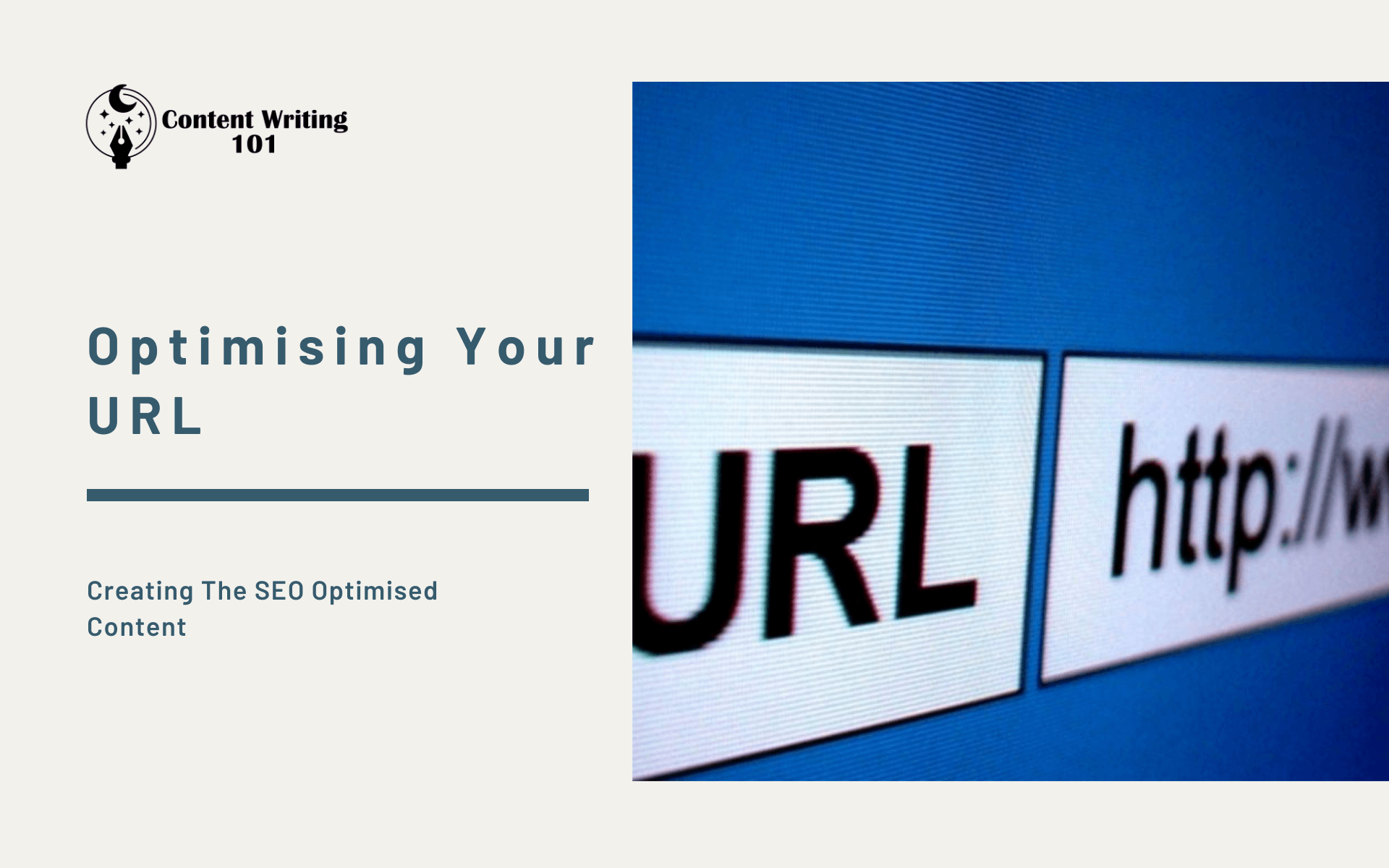 And Now, Promote As Much As You Can!
Writing is only half the job done. Apart from SEO, how else can you increase the visibility of your content? Through Promotion. This is not about celebrity promotion. To be honest, you just need to spread the word as much as possible.
In other words, you don't need the fanbase of the best-selling author to reach out to the masses.
Your social media presence matters, but when you're starting off, try email newsletters. You could send a friendly message via LinkedIn, Facebook, or any other social media site.
Yes, I understand it can be overwhelming to promote amidst heaps of content on the internet. But trust me, it's more about consistency. As you become consistent, people can't help but notice your content. Gradually, you'll grow a loyal following, and from there on, you can lead your audience to your website.
So buckle up! Now is the time to start building your online audience!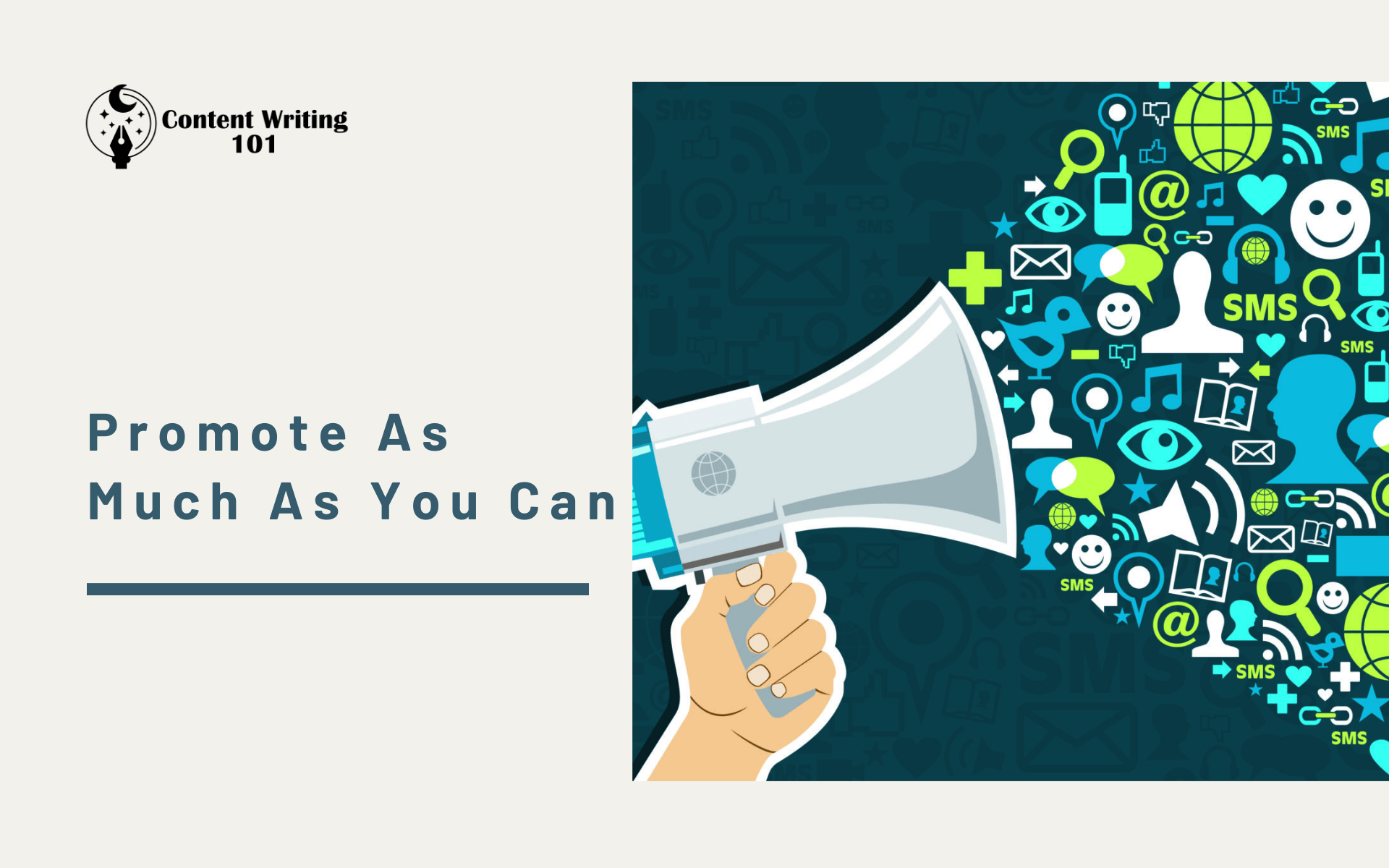 Importance Of Social Media In SEO Content Writing
Why does everyone recommend Wikipedia instead of any other blog? Because it is an established authority website that has relevant information.
Well, you can't convert your beginner website into a Wikipedia library upfront. That'd be unthoughtful because you need to become an authority first to have a Wikipedia page.
So, what's the second option? You need some other tool, and there's nothing better than social media considering the modern digital landscape. Your SEO content can help you become a premier figure on Google if you utilize social media.
If you have observed, whenever people offer recommendations about a particular subject/product/service, they usually mention the website they read the content on. These people are called brand advocates. New audiences get to know your brand or website through these brand advocates.
Consequently, these recommendations will boost the organic rankings of your content, and they will stay on top for long periods of time. Since people visit your link frequently, Google pins your content in the "must-read" section.
More recommendations mean more credibility. So to put it simply, we can say that the traffic becomes self-sustainable through social media marketing which helps us reach out to a greater pool of audience.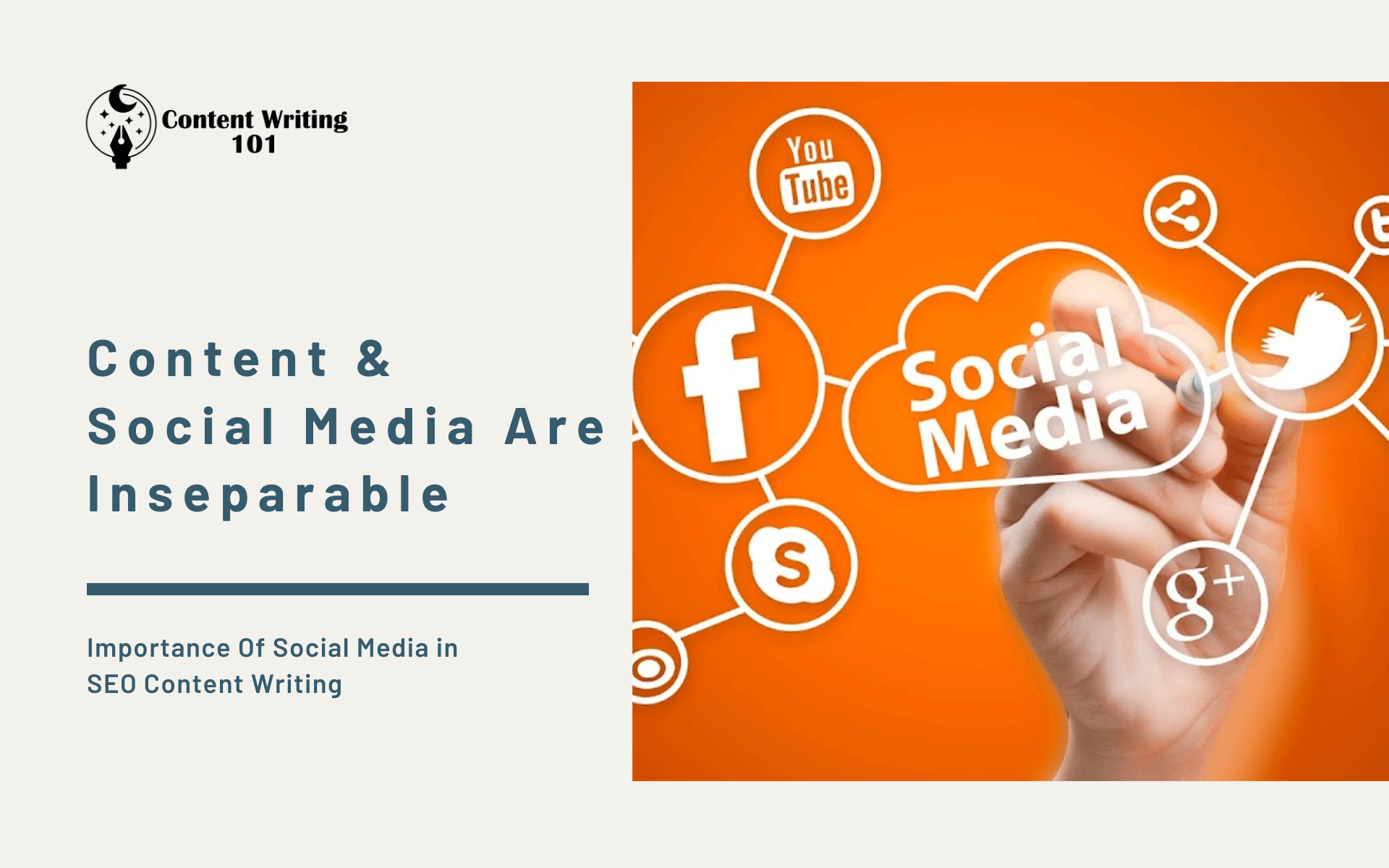 Final Thoughts
Consider this as an alarm!.
Content writing is not just about your writing skills now. When you adapt your content to the Google algorithm, you'll have to use your marketing instincts, which can be draining. However, a calm approach toward learning the skills will help you adapt faster.
To master SEO writing skills, you must develop some marketing, communication, writing, and technical skills. Without a healthy, optimized process, your content won't have a reasonable conversion rate.
I'm sure whoever is reading this blog has been into SEO writing at least once in their career. How did it go? Are you trying to get into another industry or going back to SEO content?
Please take the leap and share your story in the comments.