There's a common misconception around content writing that content writing is a career option. Well, it is a career option, but to think of it in terms of content writing job opportunities doesn't make the cut for me.
Content writing is a skill to master. And once you head onto this journey, you'll realize how diverse this field is. You'll also find out that content writing has several branches, and you can delve into each and every option to get exposure. The best part about so many options is that they are all in tremendous demand. So, how many options are there?
What's the difference between content writing and copywriting? Great question! Read our blog to learn the difference between copywriter and content writer.
As part of this post, I'll cover all types of content writing jobs and how to grow your client base for every kind of job. Without further ado, let's jump in.
Types Of Freelance Content Writing Jobs You Can Get As A Remote Content Writer
1. Blog Content Writing
Blog writing is arguably the most important form of content writing. There are a wide variety of topics that can be covered in blogs, from informational to sales-centric. In general, however, the focus is on offering the reader informative content to improve the experience.
While you may think blogging is obsolete, it is still one of the most sought-after content types for marketers. Almost 80% of marketers say that blogging has helped them achieve positive results in their business.
What makes a good blog writer?
The best blog writers are those who read a lot. As marketing relies almost exclusively on storytelling, it is among the most sought-after skills. If you don't read much, you will have a hard time finding inspiration for your own stories. Reading also helps you to become more engaging as a writer.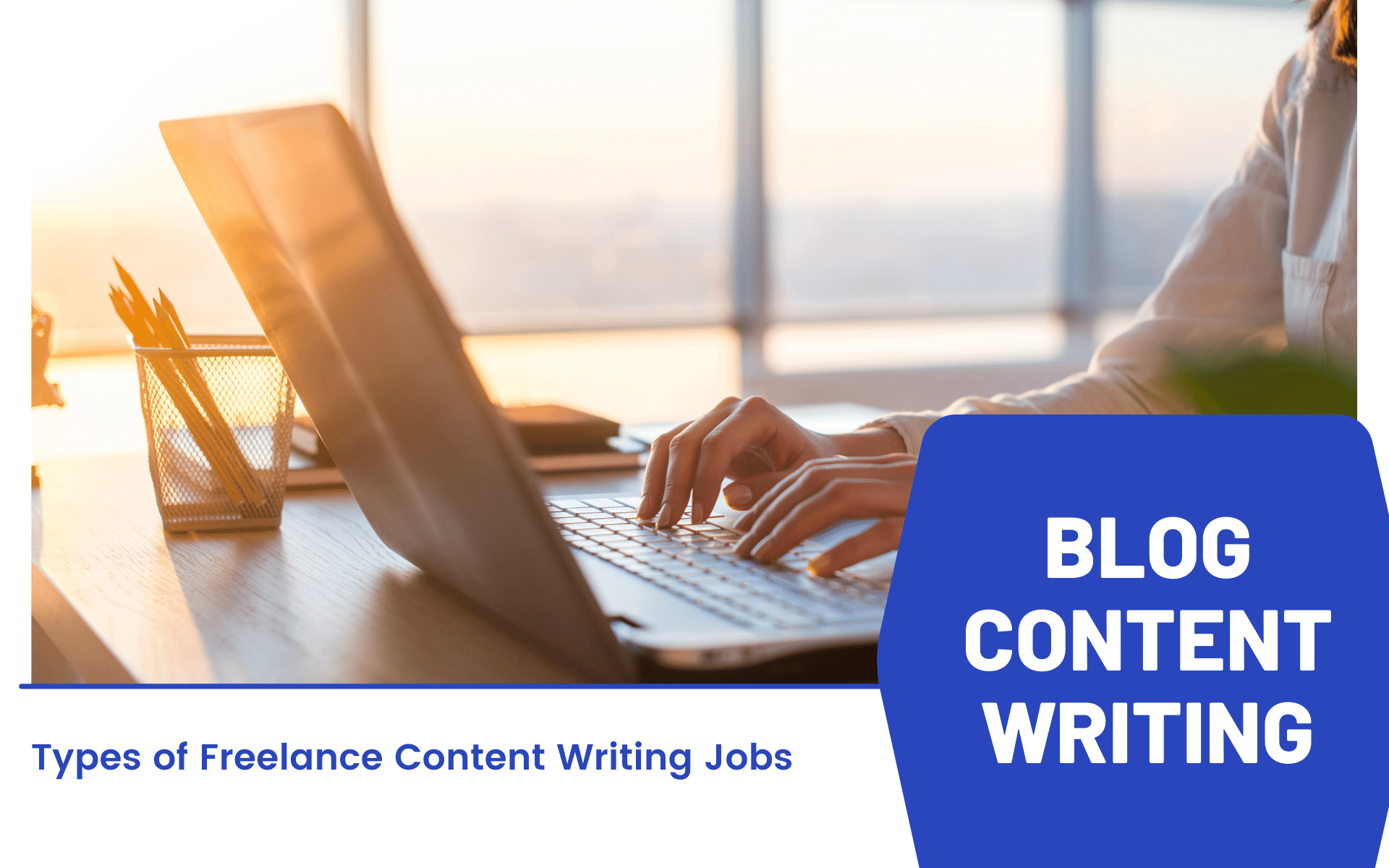 2. SEO Content Writing
It is impossible to separate SEO from content writing. Without SEO, your content will linger at the bottom of search engine results. As a result, your website won't attract any organic traffic leading to little or no lead generation in your business.
What Makes A Writer A Good SEO Content Writer?
The primary purpose of an SEO content Writer is to help the website rank higher on Google and search engines. Furthermore, quality SEO writers know how to incorporate technical SEO elements in their content to enhance quality and the brand personality.
Elements like visuals, keywords, meta descriptions, and more can drastically change a blog's impact on a website's organic traffic.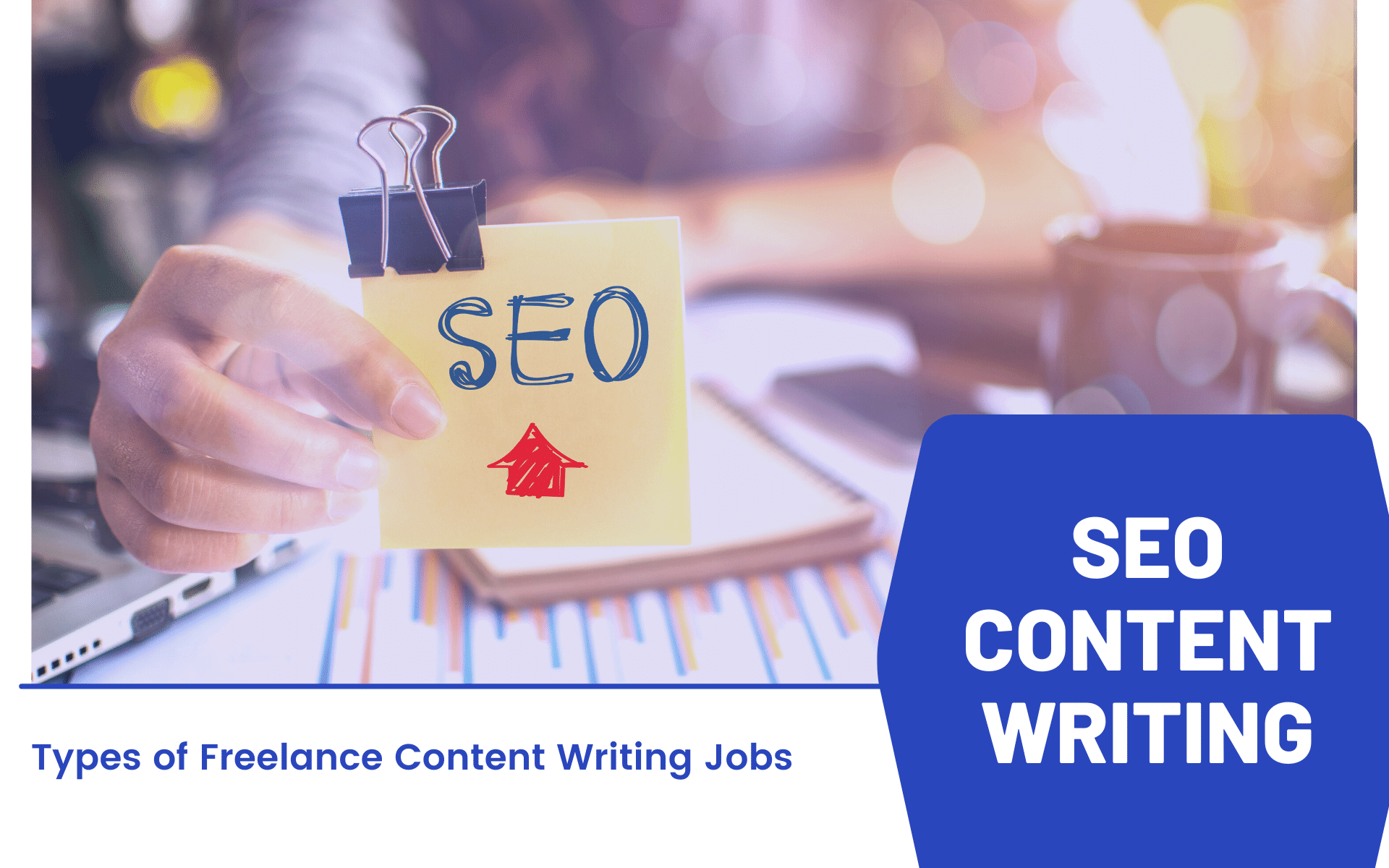 3. Affiliate Marketing Content Writer
Affiliate marketing is the keystone in the current online economy, and it's one of the best ways for content writers to earn good money online. Affiliates typically make a 5-20% commission on every sale, but once you gain traction, the amount can rise significantly. So, affiliate marketing offers you a great scope to dip your toes into the marketing world.
What Makes A Writer A Good Affiliate Marketing Writer?
An affiliate marketing writer is someone who creates audience-centric content with the intention to sell a product in exchange for a commission from the brand. However, it's crucial to make the content reader-friendly and informative so that it does not sound like a sales pitch.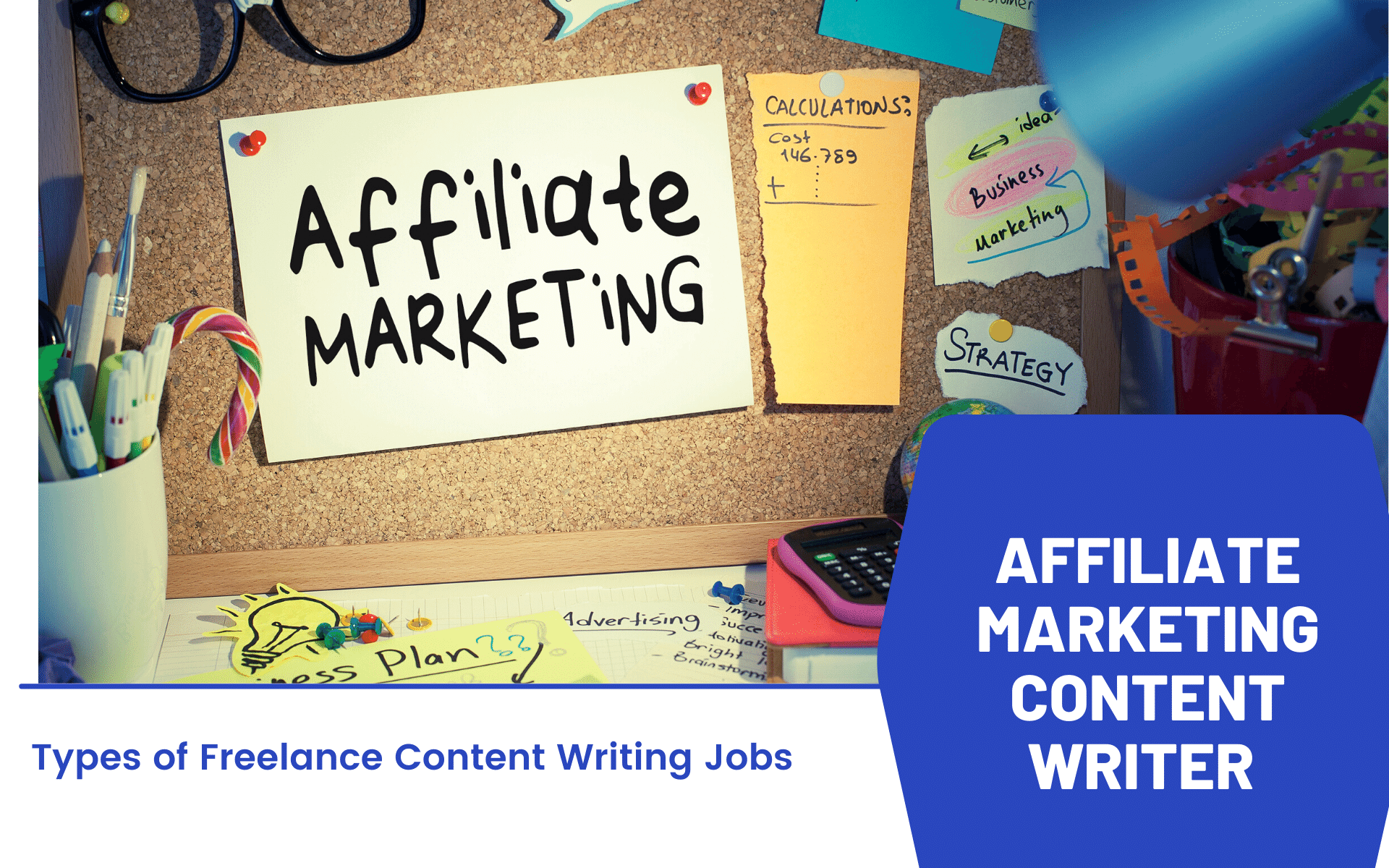 4. Resume Content Writing
A lot of job hunters struggle to make it through the job applications due to poor resumes and cover letters. This is where resume writers come in handy. As a resume writer, you create personalized resumes along with a resounding cover letter to help the applicant earn the best client.
What Makes A Writer A Good Resume Writer?
The good thing about resume writing is that it will always be in demand. So long as there are job applicants, resume writers will continue making good money. The income, however, depends on skill levels, experience, and the process you employ while writing resumes.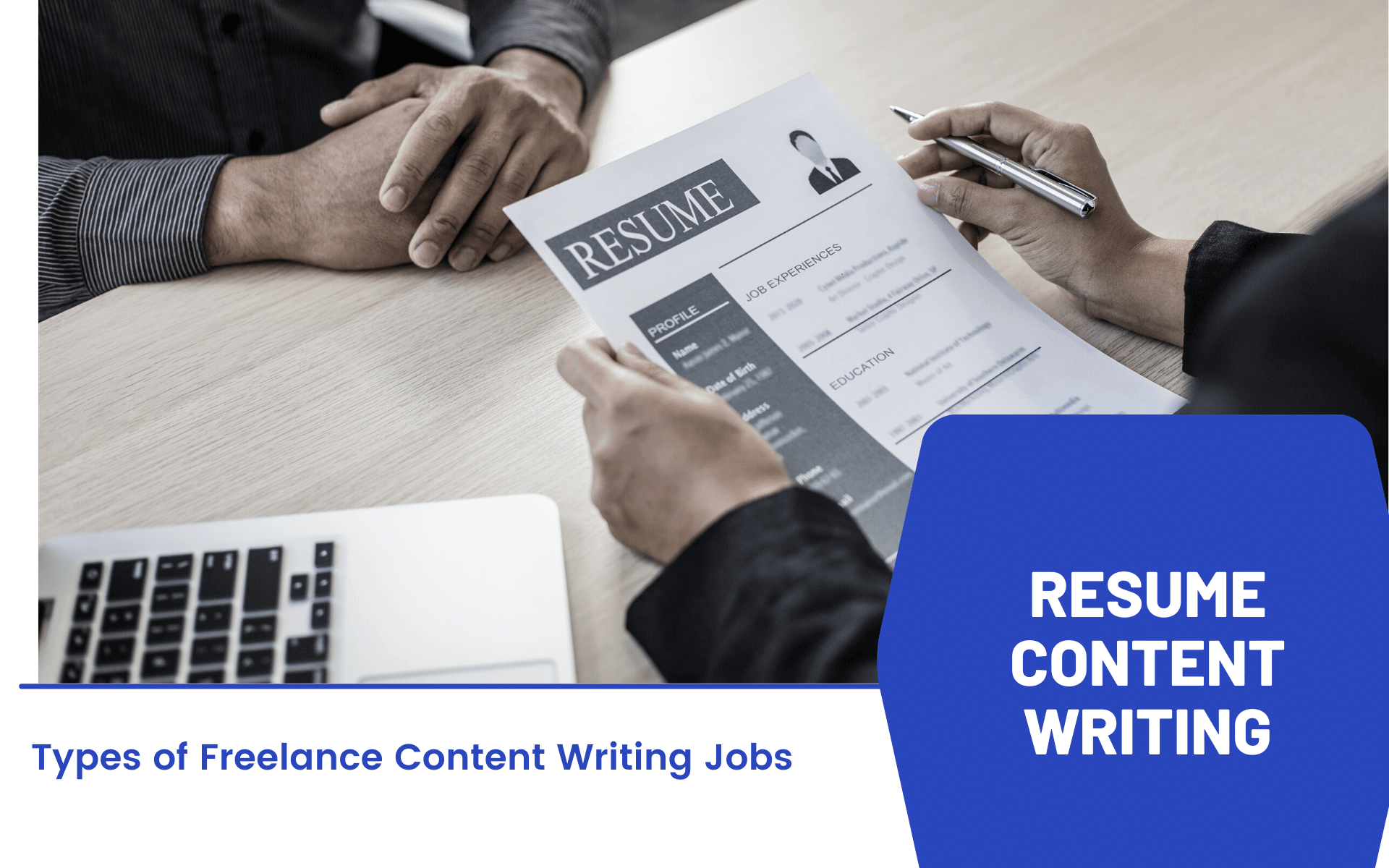 5. Grants and Proposals Content Writer
Grants and proposals are written with the intent to persuade a government body or a particular organization to provide you the necessary services for your research or campaign.
What Makes A Writer A Good Grants And Proposals Writer?
Various organizations and businesses need well-documented grants and proposals to earn contracts and services from government bodies. That's why they hire a content writer who can do all the necessary research to get all the ducks in a row and craft a perfect request.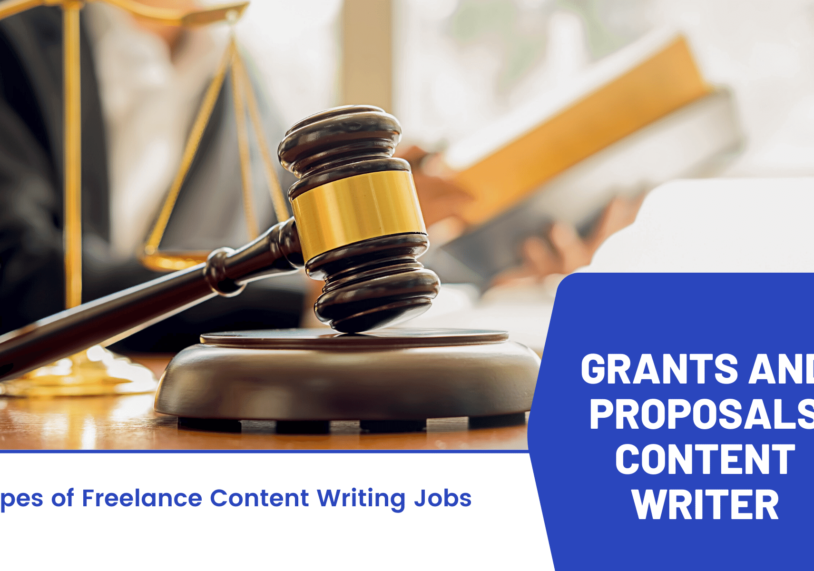 6. Product Reviews Writer
Product reviews are written by a writer or an affiliate for a commercial website to help people figure out their purchasing decision. They inform customers about the pros and cons of a product.
What Makes A Writer A Good Product Review Writer?
Product review writing involves writing about the special features of the product along with the solutions it offers to the customers. The key to a good product review is to empathize with the reader and offer enough proof to make it an authentic piece of content.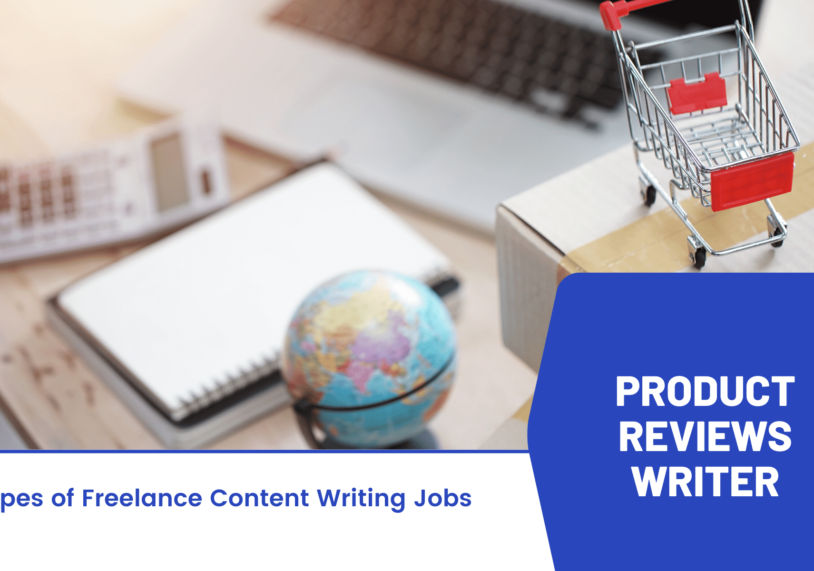 7. Thought Leadership Content Writer
You must have come across thought leadership content on social media. This type of writing is basically a success story from a customer's point of view. The aim of thought leadership writers is to explain a particular subject and not to advertise a certain product or service.
What Makes A Writer A Good Thought Leadership Writer?
By combining content writing and copywriting, thought leadership writers can create content that influences readers to form an opinion. They don't mean that in a salesy way, but rather as a friendly form of content.
8. Transcription Writer
Transcribers simply convert recordings or speeches into text documents.
Transcribers listen to recordings and attend live events at which they type the contents into documents, which are then returned to the client so that they will have a written record of what was stated on the recording.
If you're looking to earn some extra money, transcription jobs can be useful. You can use them as a way to gain experience when you want full-time work.
What makes a good transcription writer?
A good transcriptionist listens attentively and pays attention to the minute details that make for fine verbatim transcriptions. Suppose a speaker used the word "Sir" five times, then the audio transcriber must write "…Sir – Sir – Sir – Sir – Sir…" in the transcript.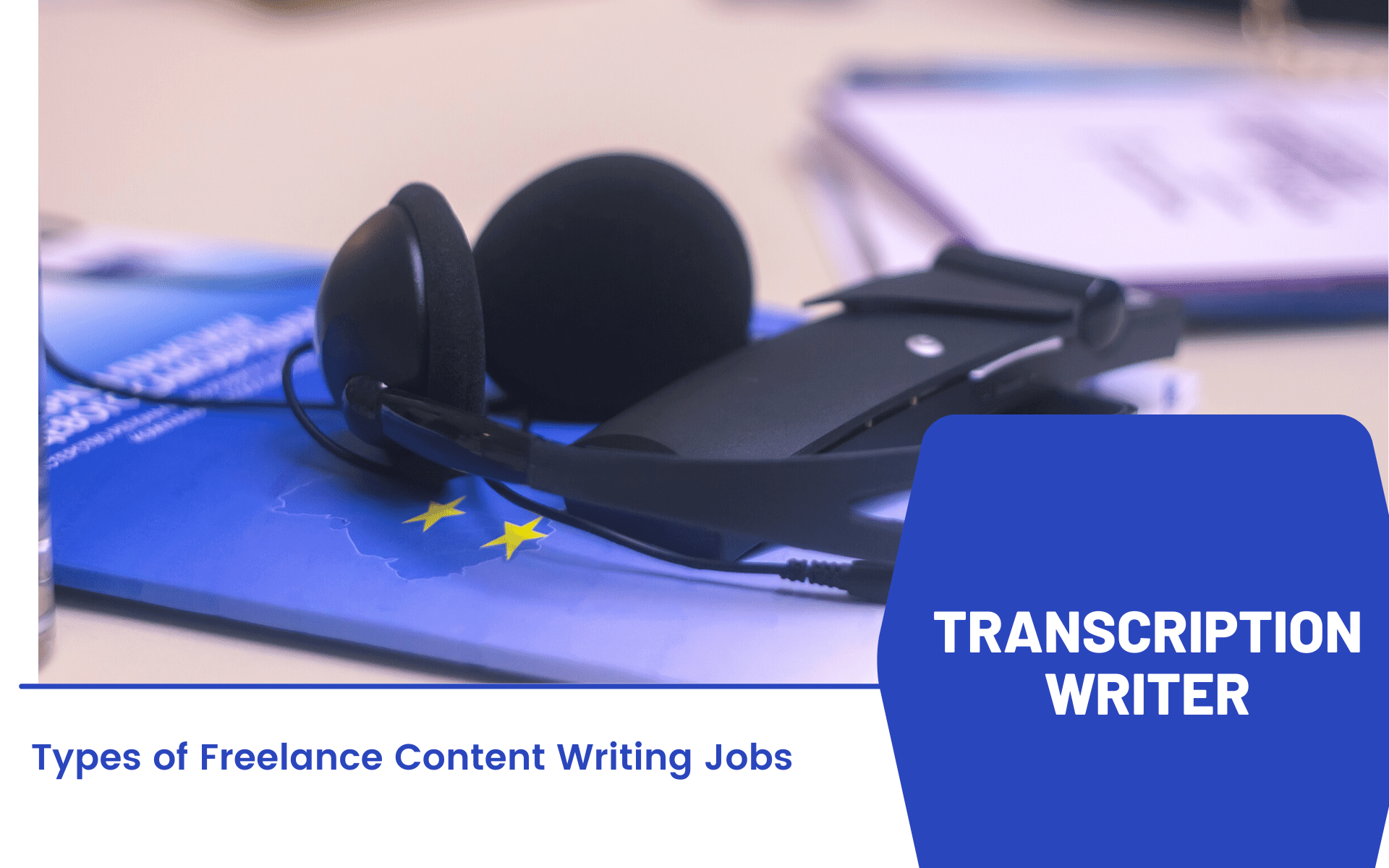 9. Research Paper Writer
The job of a research writer is to present complex information in layman's terms. A research writer conducts extensive research, writes how to use guides and maintain databases.
What Makes A Writer A Good Research Writer?
As a general rule, research writers have expertise in researching, organizing, analyzing, and explaining data. You need to be selective of your subject, be meticulous in weeding out unwanted fluff, and must know how to broaden out on key topics through analysis and valid statements.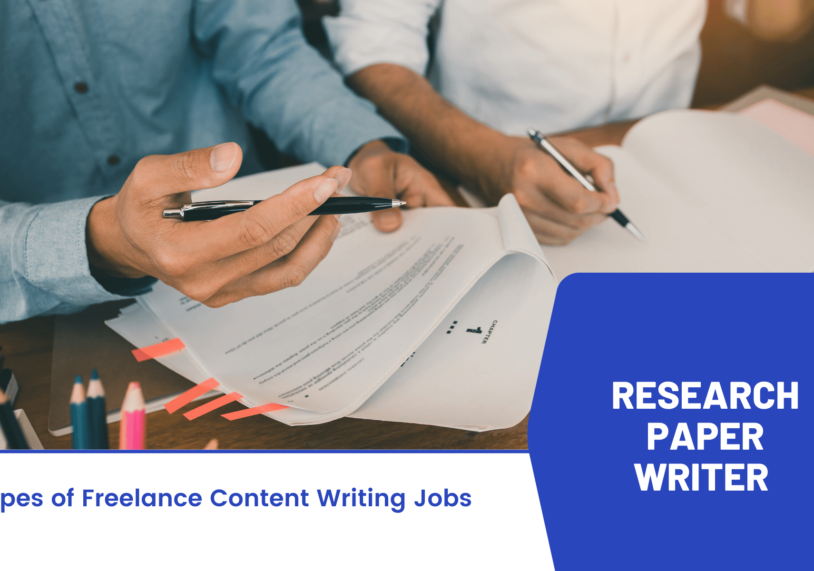 10. Medical Content Writer
Medical writing refers to the creation of scientific documents by specialized writers. It is the job of a medical writer to create persuasive documentation that vividly describes research results and product usage in collaboration with scientists, doctors, and other subject matter experts.
Medical content consists of well-researched journals, guides, news content, scientific research papers, and many more medical-related magazines. The field is highly competitive in the medically evolved ecosystem.
What Makes A Writer A Good Medical Content Writer?
It is essential for any good medical writer to possess strong communication skills and analytical skills so they can interpret and present statistical data in a concise manner and conduct research while keeping ethical standards and legal compliance intact.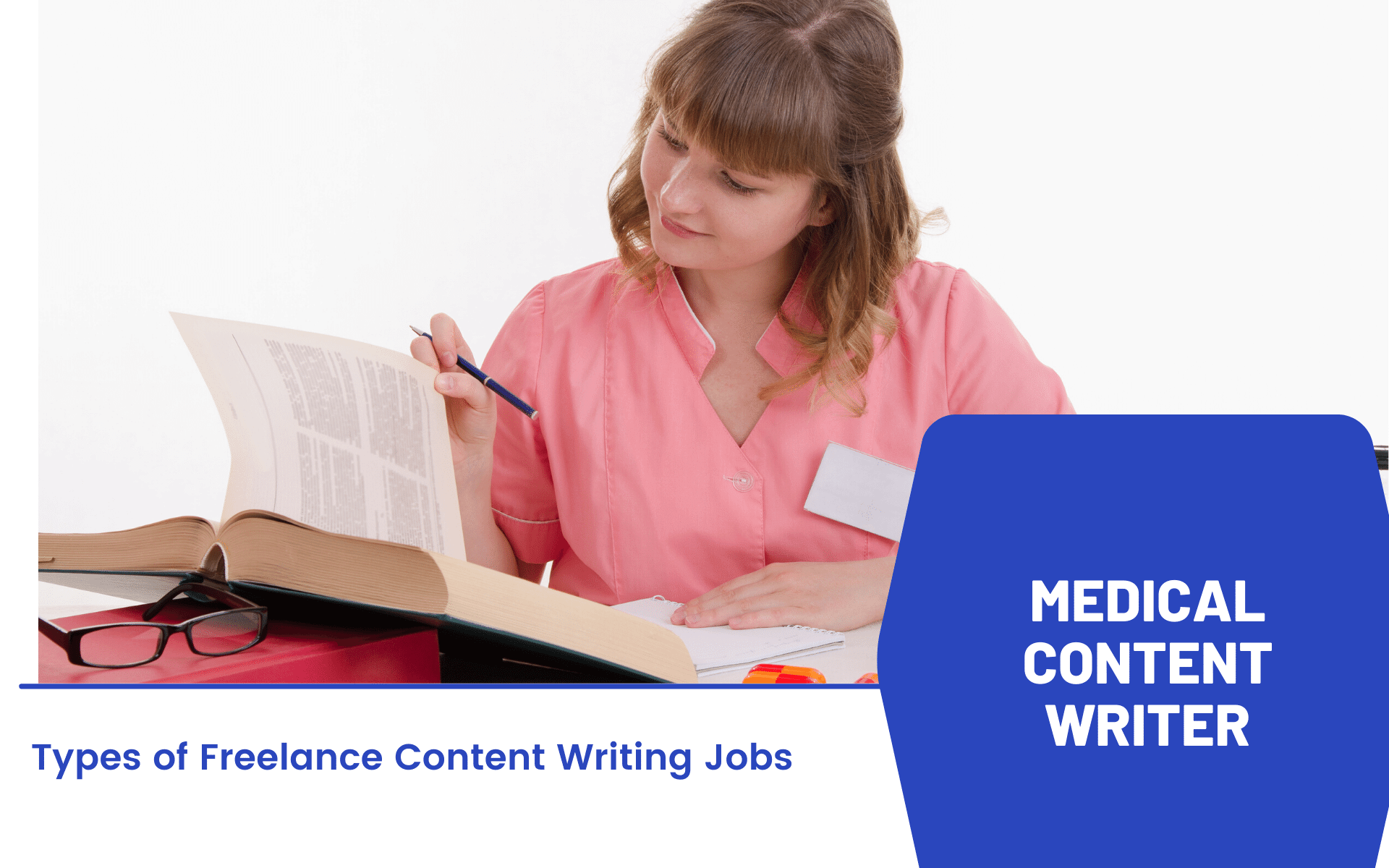 11. News And Magazine Content Writer
A news and magazine writer is usually called a columnist. A columnist is someone who writes articles, opinions and offers commentary upon various subjects. Aside from publishing content on news websites and magazines, writers use blog publications for guest posting.
As far as the length of the content is concerned, it depends on the gravity of the issue and the amount of research required.
What Makes A Writer A Good News And Magazine Writer?
A good news writer must have the following skills:
Ability To Handle Deadlines
Strong Research Skills
Fluent Speaking Skills
Adaptability To Bear Extreme Conditions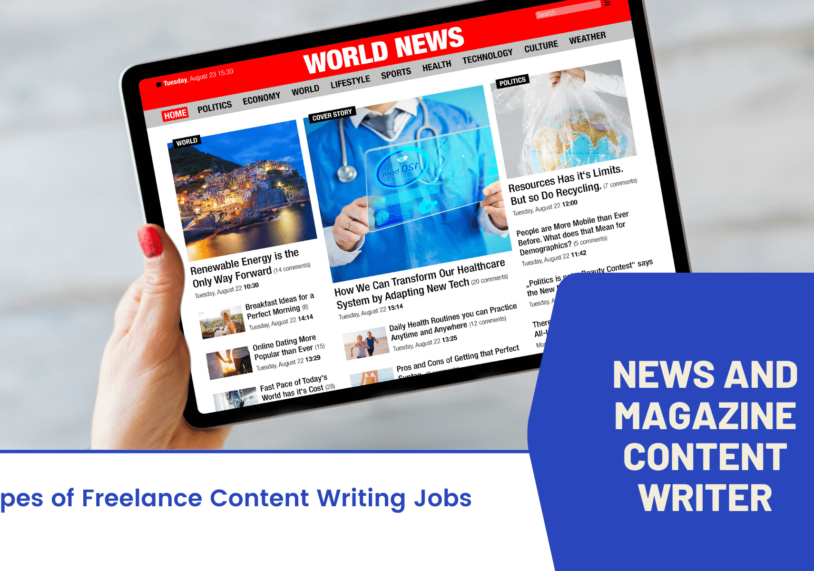 12. Book Writer
Book writing involves writing academic textbooks, fiction, and non-fiction books and ebooks. Most Book writers practice ghostwriting where they write for eminent publications, celebrities, and content marketing agencies. For book writers, ghostwriting is the best way to establish connections in the market and familiarize themselves with all kinds of operations.
What Makes A Writer A Good Book Writer?
A good books writer requires a lot of patience to get good at storytelling, irrespective of the genre. In addition, a book writer needs to pay attention to all the competitors to get an idea about the current target market. This helps them formulate unique ideas that could add value to the lives of readers.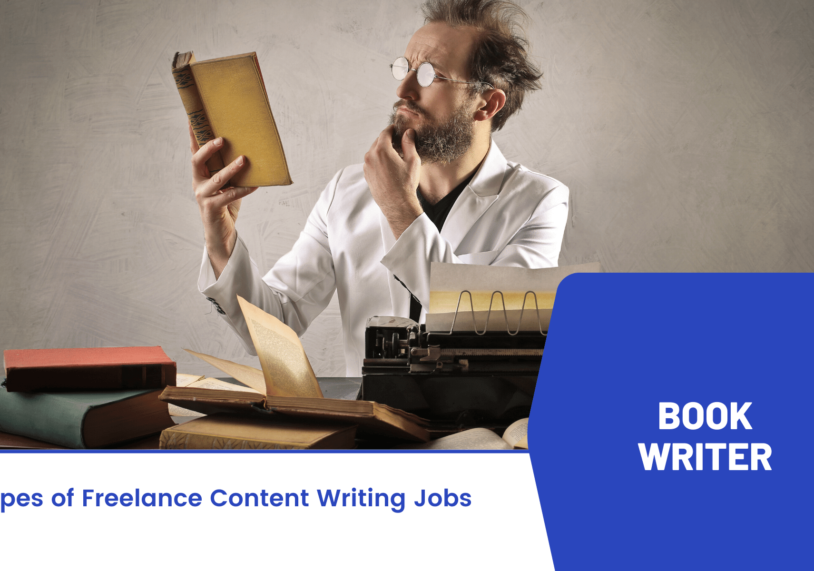 13. Audio Or Video Script Writing
The creator's economy isn't just limited to text-based content. Because videos, podcasts, and blogs are integrated into one ecosystem, there is a greater need for scriptwriters.
What Makes A Writer A Good Script Writer?
A good scriptwriter knows how to convey the narrative and message of the brand with proper research skills. Writers who include real-life experiences that resonate well with their audience will create scripts that sound much more authentic.
14. Course Module writer and developer
A course module includes academic content for different kinds of curriculum. As online education gains traction, the demand for course module writers has increased significantly. The job of a course module writer/developer is to create an in-depth repository of course goals, objectives, subject matter, including various resources and references.
What Makes A Writer A Good Course Module Writer?
A successful module writer/developer needs to align the objective of the content with the teaching activity or the case study. A good module writer and developer should be able to break down a complex topic into easy-to-understand chunks of information that are formatted properly. The main goal is to make the topic easier for the students.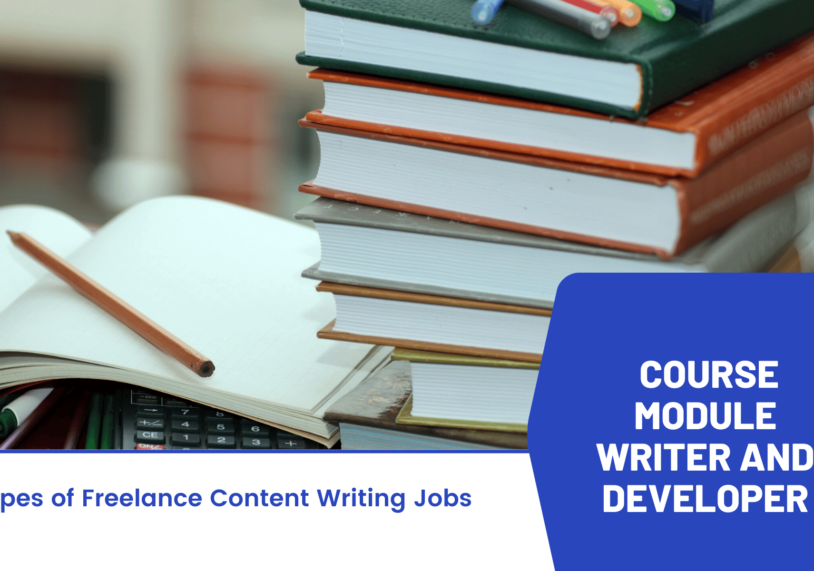 15. Product Description Content Writer
A product description involves writing about the special features and the USP of the product, the technologies used, the pricing details, strengths and weaknesses, comparative studies, and an unbiased portrayal of special features. Basically, it is a marketing copy that explains all the benefits of the product using storytelling and basic SEO practices.
The goal of a product description writer is to produce easy-to-read content that is friendly to the customers.
What Makes A Writer A Good Product Description Writer?
With online shopping at an all-time high, customers prefer to buy their day-to-day utilities online only. Before purchasing, they refer to the internet to learn more about the product. In that case, a good product description must emphasize why and how the product is beneficial to the customers.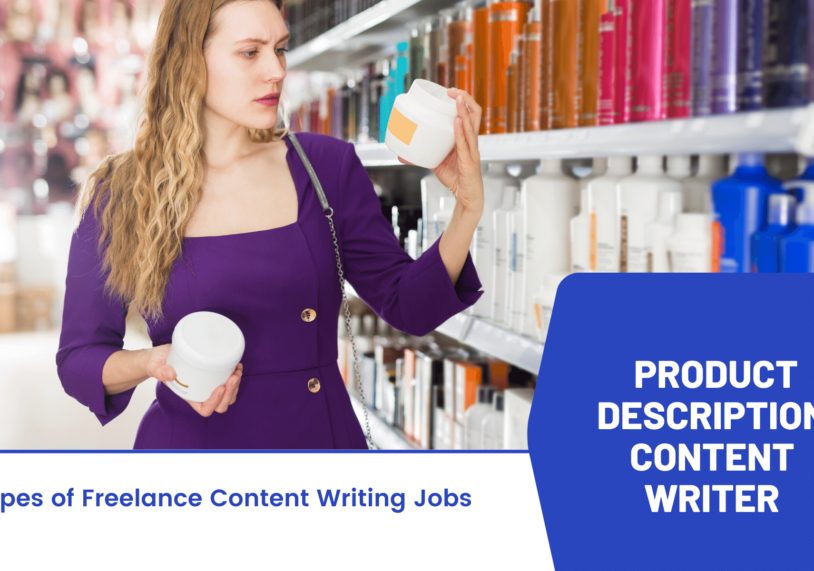 16. Social Media Content Writing
Businesses today utilize social media to market their marketing strategies, promote new products, services, and endeavors, and engage customers. Social media content videos, audio, infographics, advertisements, reviews, among many more.
The key to creating social media content is catchy language. Since you have very little time to grab the attention of the audience, the content must hook the reader in seconds.
What Makes A Writer A Good Social Media Content Writer?
Writing for social media requires a good understanding of time management in addition to knowledge of writing. The ability to produce consistent content for multiple platforms, knowledge of how to design social media posts, and community management are bonus skills. Basic design skills can help the content stand out with its unique look.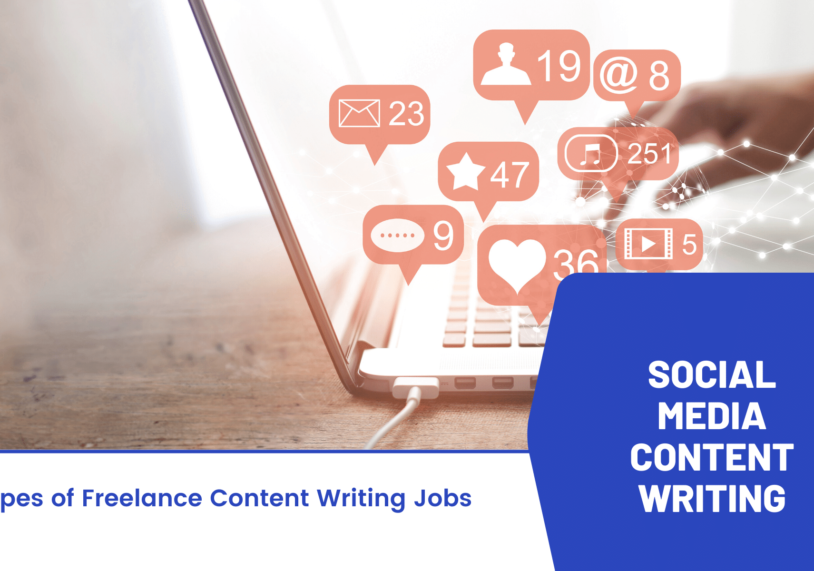 17. Academic Content Writing
Academic content writing includes essays, thesis, projects, case studies, and various types of educational content. The job of an academic content writer is to produce an in-depth analysis of a particular topic. Even marketing companies hire academic writers to showcase a detailed case study of a new product or service.
What Makes A Writer A Good Academic Writer?
A good academic writer produces descriptive content with the help of facts, logic, and reasoning. An academic content generally reflects upon a message from an organizational body. As an academic writer, your key job would be to include informative statements in a 100% unique tone and style.
In addition, you have to back your claims with well-documented research that truly reflects the company's or the organization's body's ideals.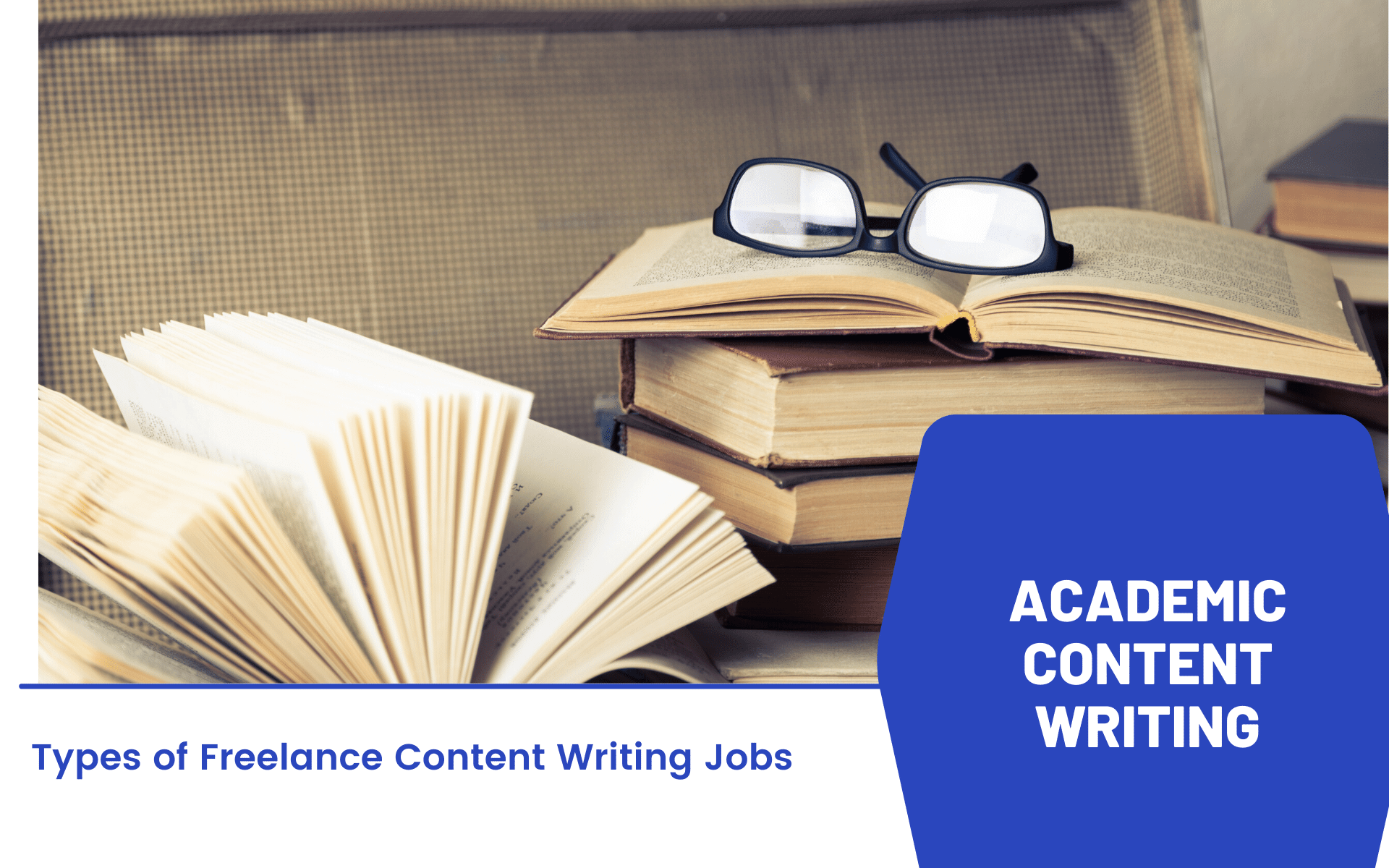 Conclusions
If you're here reading this blog, you know the plentiful opportunities in the content writing world. All you need is to seek learning opportunities through work. To any normal person, content writing seems to be all about blogs, but now you know that is not the case. Once you step into the field with so many opportunities. The best part is you will get to learn something new almost "every day."
So, what is your best pick out of all the content writing job titles mentioned above? Share your thoughts in the comments below.