Are you thinking about starting a small writing business but not sure how to market your offerings? Uncertain about the platform to use for your blog? The best way to start your business is by creating your website.
Did you know – Every 1 in 2 small business in the U.S. has a website?
Given how technology has influenced the way people transact today, that's a surprising number.
It's crucial to start today to make use of the most popular platforms available. The competition is fierce, so you need to stand out.
Thanks to Content Management Systems (CMS), now anyone can start their own website. So, you don't need to know how to code. Let's learn a bit more about CMS and what is the best CMS system for a writer's website.
What Is A CMS Platform?
In technical terms, a CMS (content management system) is a software program that allows you to organize content and build websites.
Web pages are generally written in HTML, JScript, and CSS programming languages. The only way to build a website without a CMS platform is to learn at least these languages and write a lot of code.
By using a CMS platform, you can create a website without knowing any programming or writing any code at all. Except if you're already an experienced developer and seek a developer-friendly CMS.
Best CMS Options For Small Businesses
As you now know what CMS is, let's move on to our top list of CMS for writers. It's important to note that there's no corresponding order to this list.
1. WordPress
WordPress is easily the most popular CMS in the world, and it has much to prove. It meets all the basic requirements for starting a blog. The best part is that it is user-friendly.
Customization is WordPress' strongest suit. This allows you to install your own custom themes and plugins. In designing your blog's aesthetics, you have so much room for creativity.
A WordPress installation is free as it's open-source software. All you need to start is a domain name which is usually between $9 and $15 per year, and a hosting account with a web host, which generally starts at about $5 to $50 a month.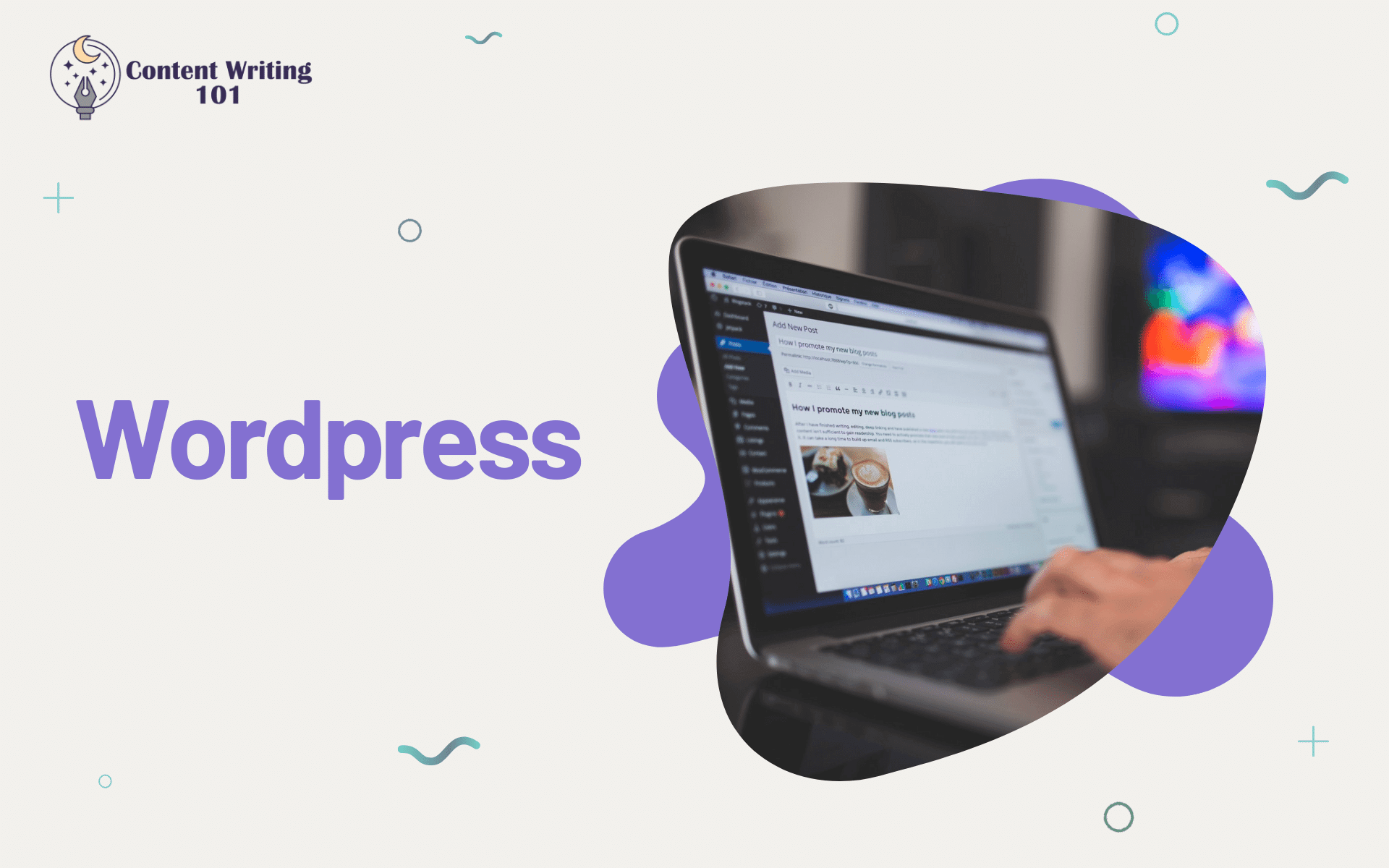 2. Joomla
Joomla is an excellent alternative to Drupal for businesses that need something less complicated.
This CMS is used by a wide range of companies, including many large ones, due to its flexibility and content capabilities. It allows you to construct your own templates. The program lets you render HTML for different objects of data. As mentioned earlier, you need to select a domain name and find a website hosting provider.
Additionally, Joomla requires that you pay after the free initial month. Prices for features and upgrades can range anywhere from $20 to $100 per month.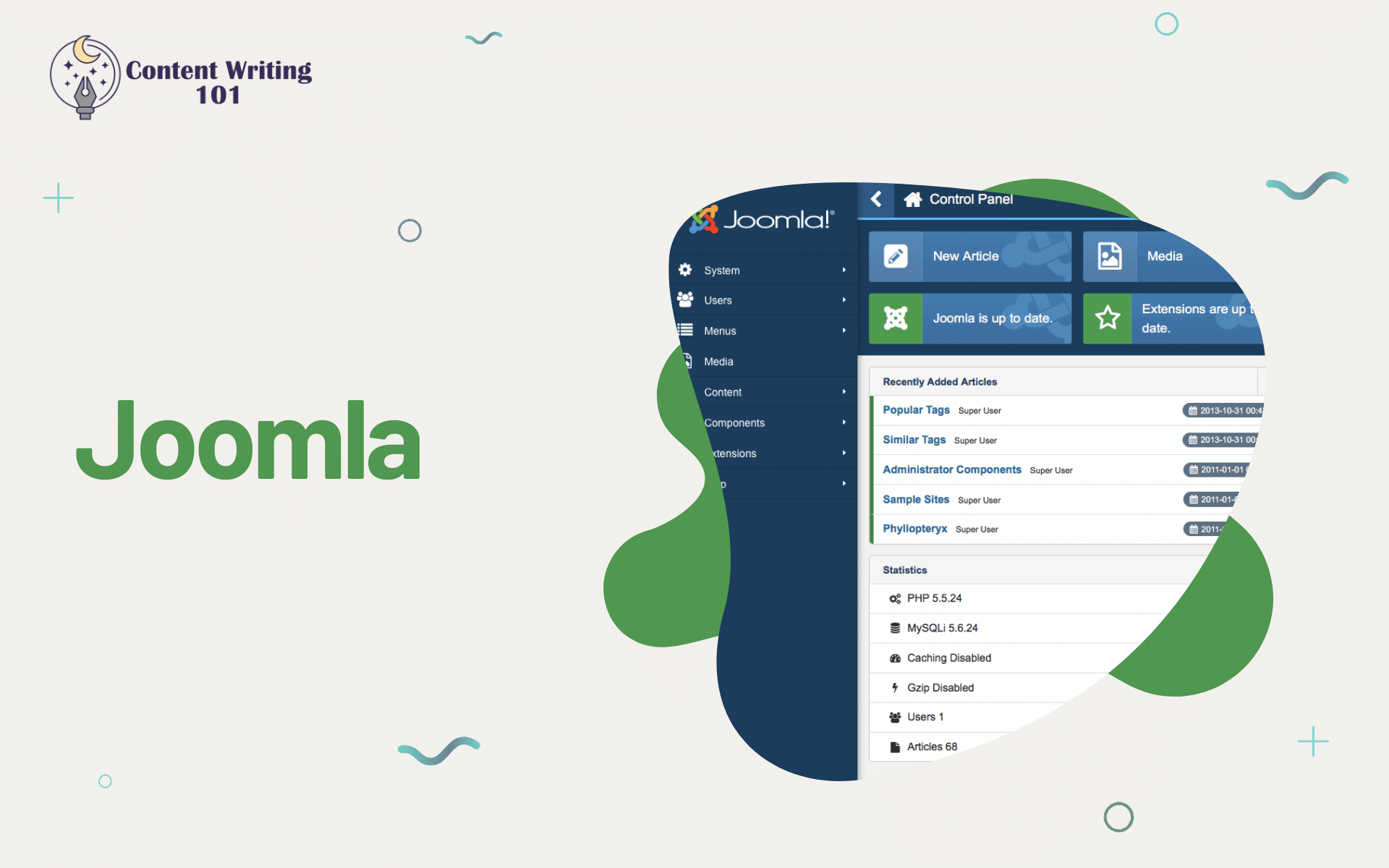 3. HubSpot CMS Hub
Specifically designed for marketers and business owners, HubSpot CMS Hub is a fully integrated content management system.
It is built on top of HubSpot's CRM platform, which includes a number of marketing automation tools, sales tools, service tools, and operations management tools, making it an excellent solution for both growing businesses and large corporations looking for a system to manage a website.
You can choose between three license levels: Starter, Professional, and Enterprise. Starter plans start at $25/month and include all the features you'll need to build a fully functioning website. Higher tiers allow you to develop more sophisticated web apps with dynamic personalization and internal processes.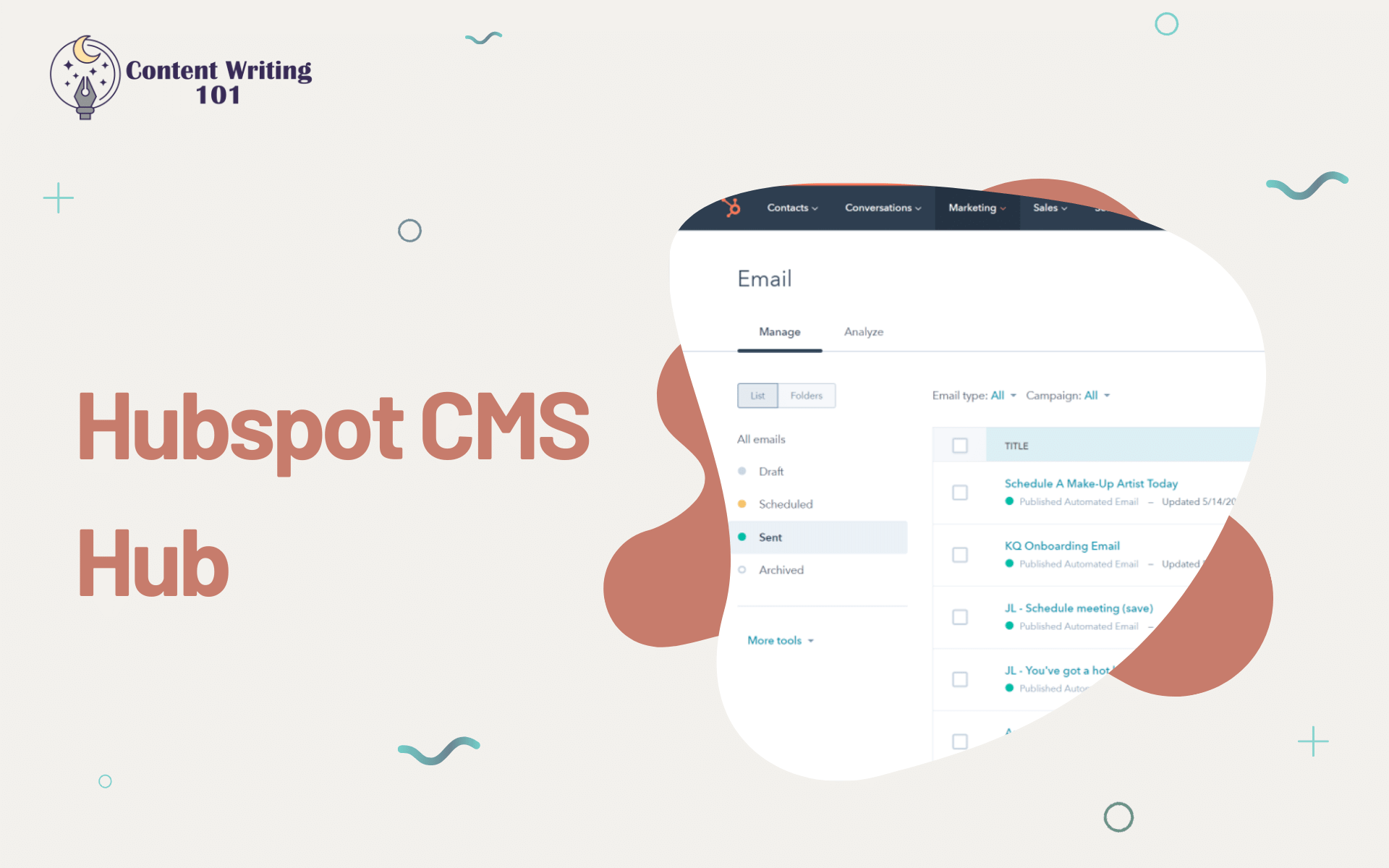 4. Drupal
Drupal is an excellent choice for those interested in using their blogging skills for their businesses. Aside from blog posts, Drupal allows you to create web pages to serve a variety of use cases as well.
Some of its features may seem confusing at first which is why this CMS platform is best suited to those with experience in managing websites.
You can host a Drupal website on a web host like SiteGround. Besides offering free installation, they can also help transfer your existing Drupal site.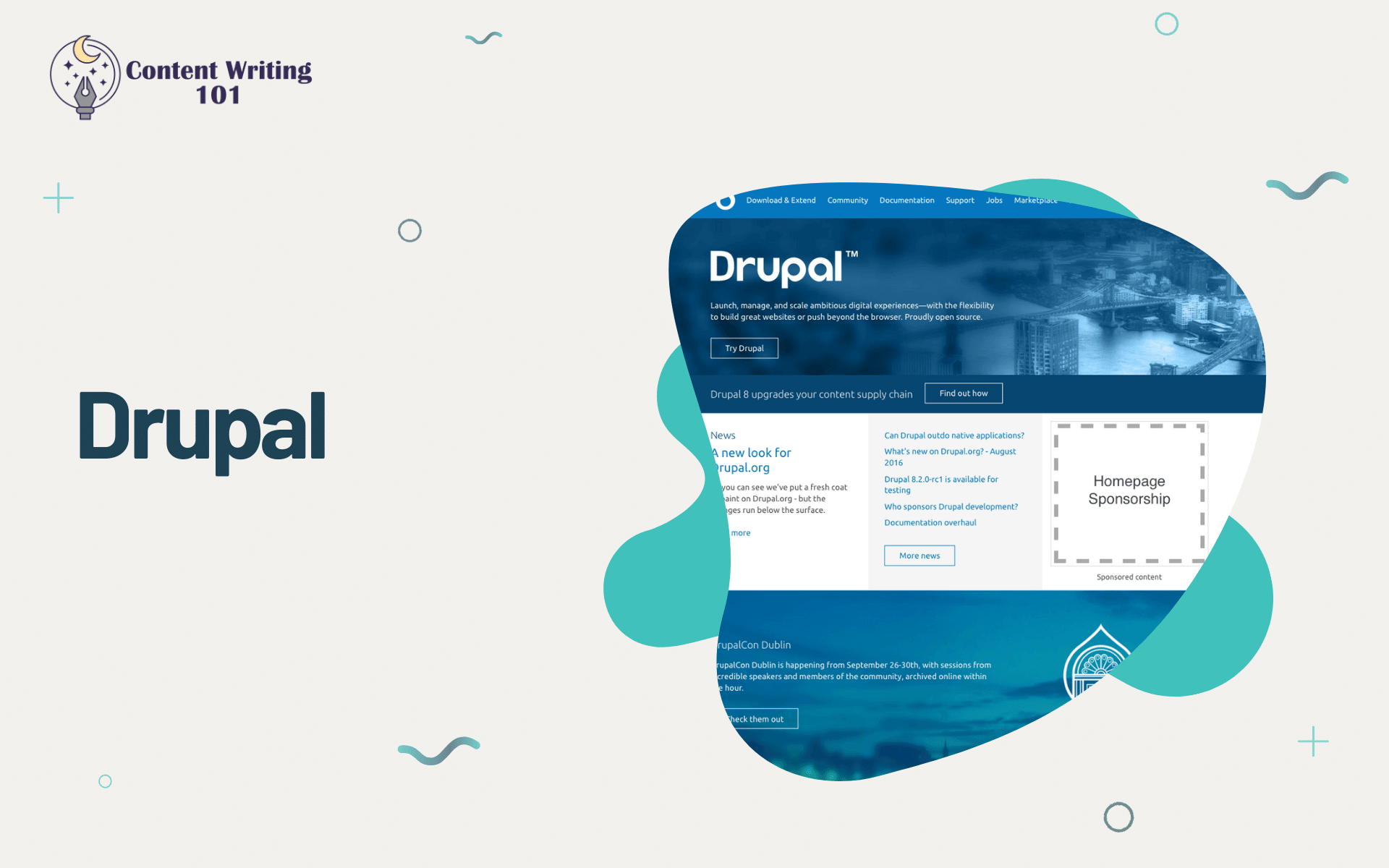 5. Wix
Although it has some limitations, Wix is a popular CMS platform. A majority of users post questions about how to move from Wix to WordPress. This is because every smart business owner knows that WordPress is far superior to Wix.
Wix is beginner-friendly, so it may be worth considering. It also offers a free plan which gives you a website on its own subdomain.
If you don't mind having Wix-branded domain names and advertisements running on your website, then you can use Wix for free. Paying for a paid plan provides more flexibility and starts at $13 per month when paying upfront for an entire year.
6. Squarespace
Squarespace website builder is renowned for its intuitive and ridiculously simple drag-and-drop features that let you create an aesthetic website interface. Small businesses, entrepreneurs, musicians, food establishments, and bloggers are among the primary users of the CMS. The customization options are the program's strongest suit. No coding knowledge is required to customize your business' blog.
In addition, there is a collection of professionally designed templates you can use to strengthen your branding.
Starting at $16 per month, the basic plan offers many features. You can create an e-commerce site that features tiered features in accordance with the plan you subscribe to, which runs about $26 per month and other advanced plans. The benefits of Squarespace are clearly apparent for smaller websites; however, your needs may change as you scale your content efforts.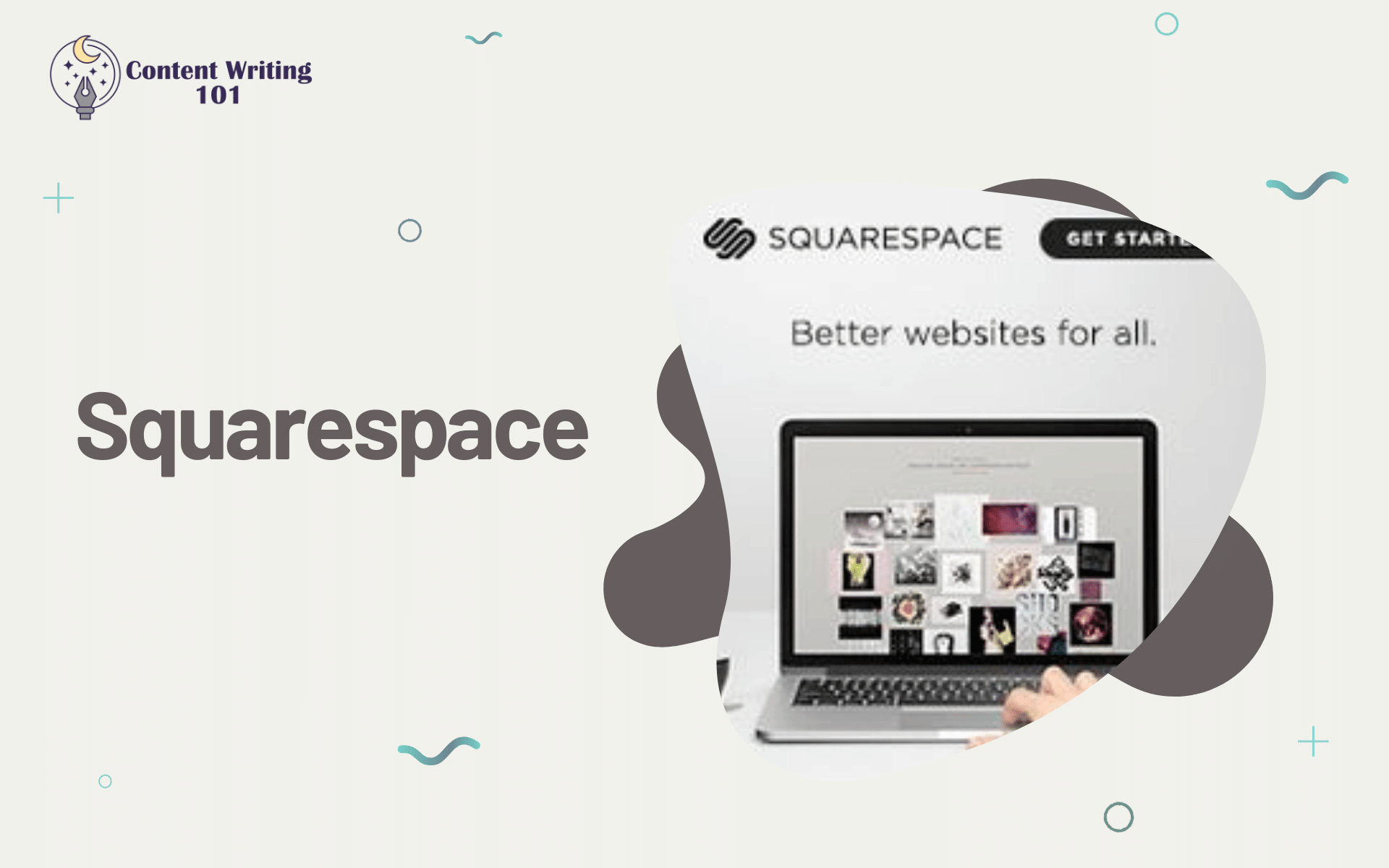 7. BigCommerce
An all-in-one platform, BigCommerce is a fully hosted eCommerce platform. Getting started with it is easy if you are a beginner. With BigCommerce, you get both the hosting and the CMS platform. You can also have security and backups handled by the software.
BigCommerce requires a monthly subscription, which makes it less cost-effective than some other options. You can save some money by paying upfront annually instead of monthly on all the plans. If you are looking for a plug-and-play solution, this just might be the best option for you.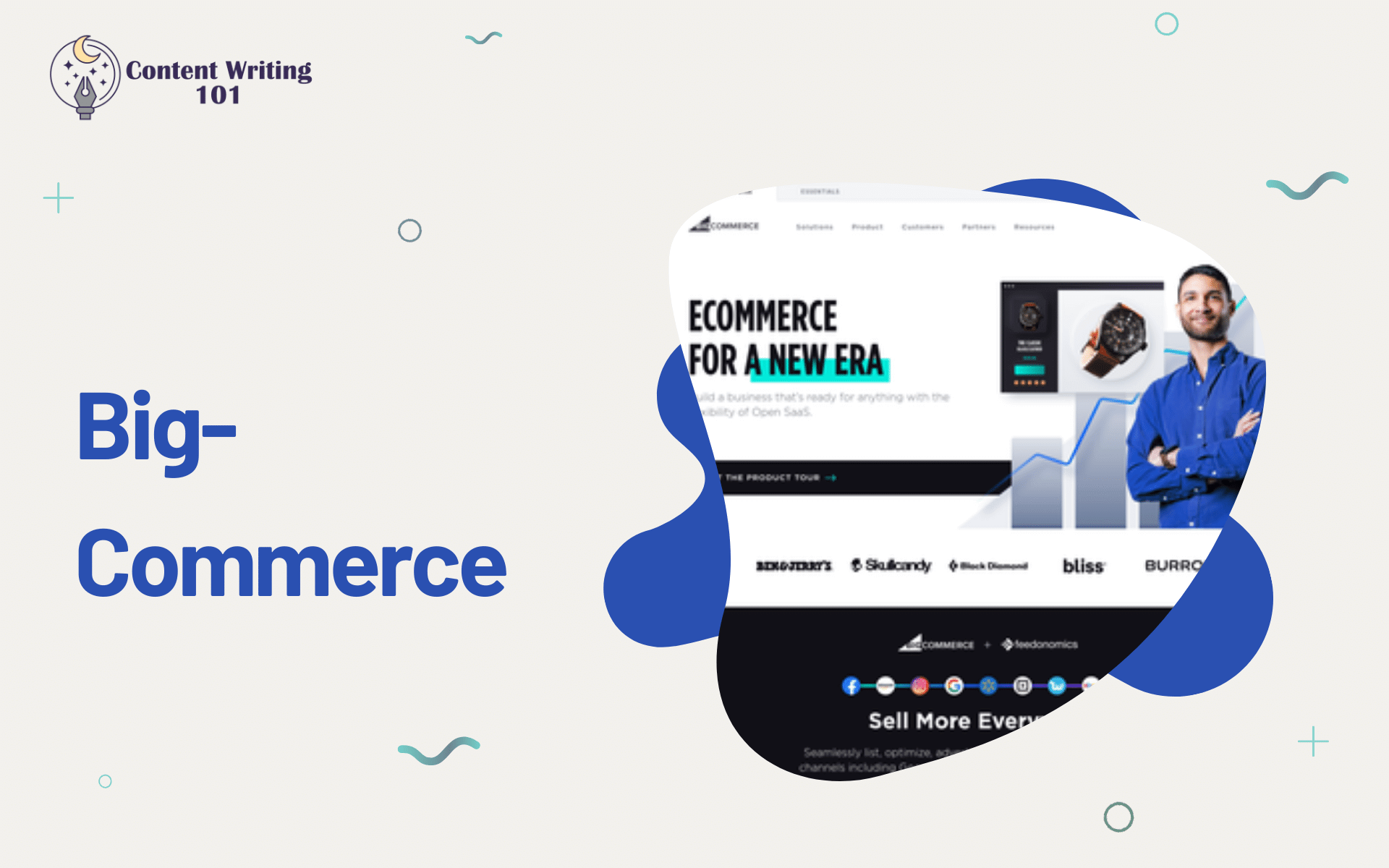 8. Blogger/ BlogSpot
Blogger may be the best CMS for someone who is not that tech-savvy. You can easily navigate and use it. To sign up, you only need a Google account. Plus, it's free!
Being a Google service, you can count on it to provide you with the same level of security and reliability. However, you won't find much in terms of tools and features.
Blogger is completely free, except for custom domains which you may purchase and integrate.
Getting a domain name from an official domain registrar is preferable to getting one from Blogger directly. Therefore, you will be able to migrate your site away from Blogger more easily in the future.
9. Ghost
Ghost is a blogging-specific CMS platform. It is often called a "headless CMS," which might sound strange to you. In plain English, this just means the CMS platform doesn't require a specific method of delivering content.
Having said that, you could display the content or data you produce on a website, or you could transmit it to a mobile app or something else altogether. Nonetheless, if you aren't a developer or you're just interested in blogging, you won't have to worry about this.
Ghost is free to use, but you need to purchase a domain name and web hosting separately. While most web hosts support more prominent CMS platforms like WordPress and Drupal, Ghost isn't as widely supported.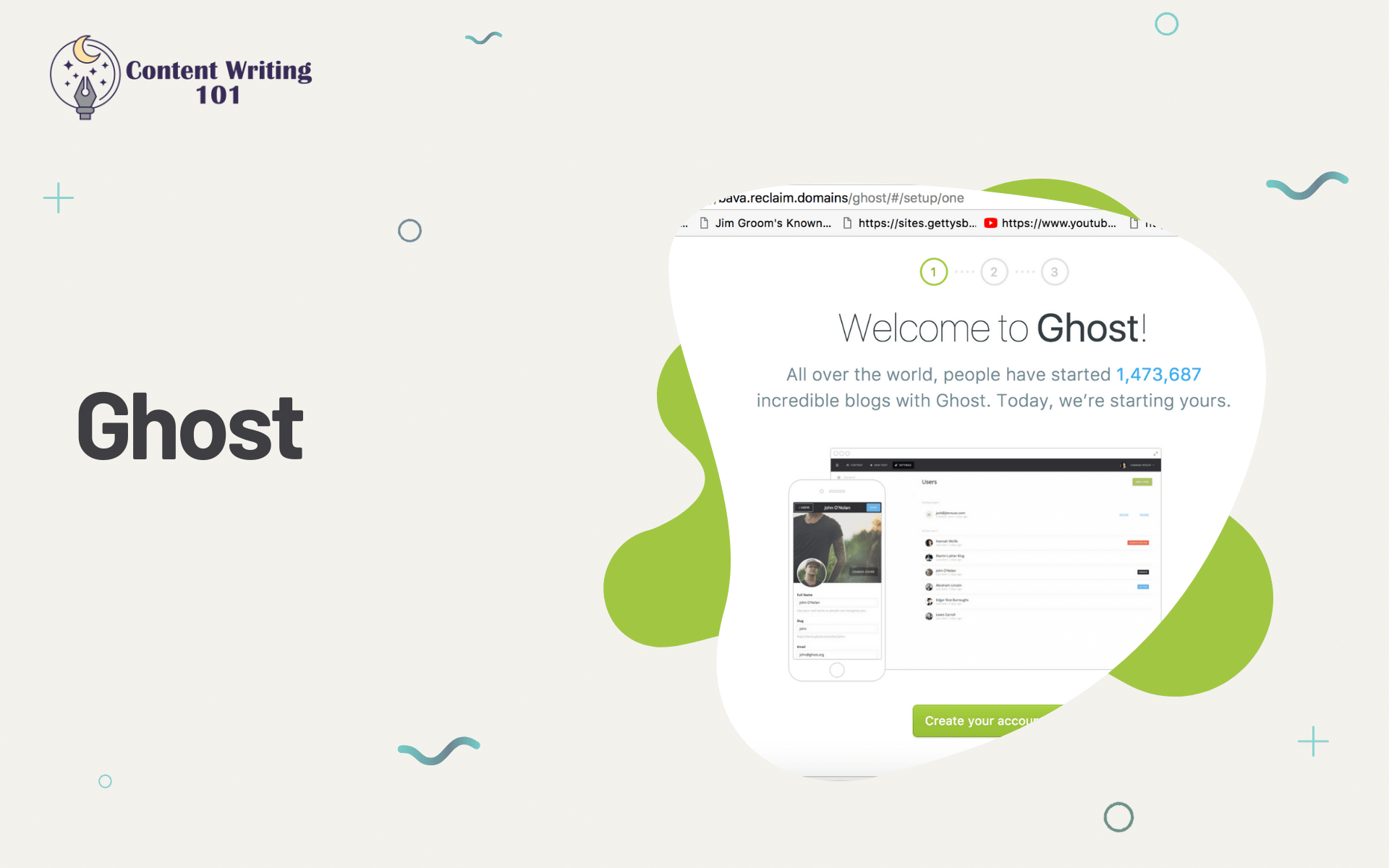 10. Weebly
This particular platform lets businesses put up blog posts while building their websites at the same time. It comes with features that are easy to understand and use. It has drag-and-drop options that allow you to make changes without the need for coding knowledge.
Although an easy-to-use option, we don't recommend using Weebly for the long term.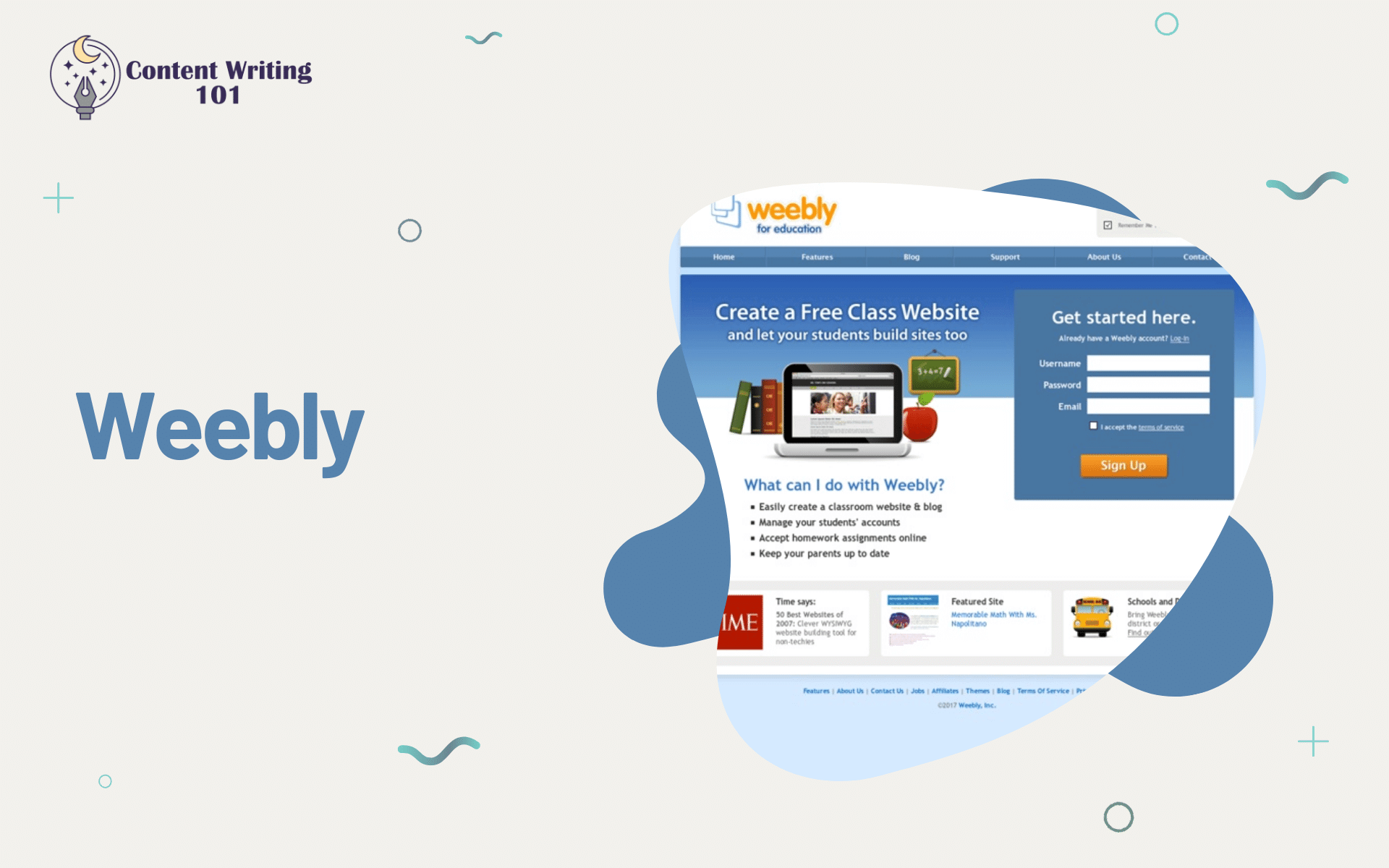 11. Tumblr
Tumblr is another easy-to-use blogging platform. The network focuses mainly on visual bloggers, so it offers different methods for sharing content with them. However, this service does not deliver traditional formats, such as text content. Put more emphasis on photos and GIFs.
Tumblr is ideal for artists and visual storytellers, but again it's not a long-term solution for businesses.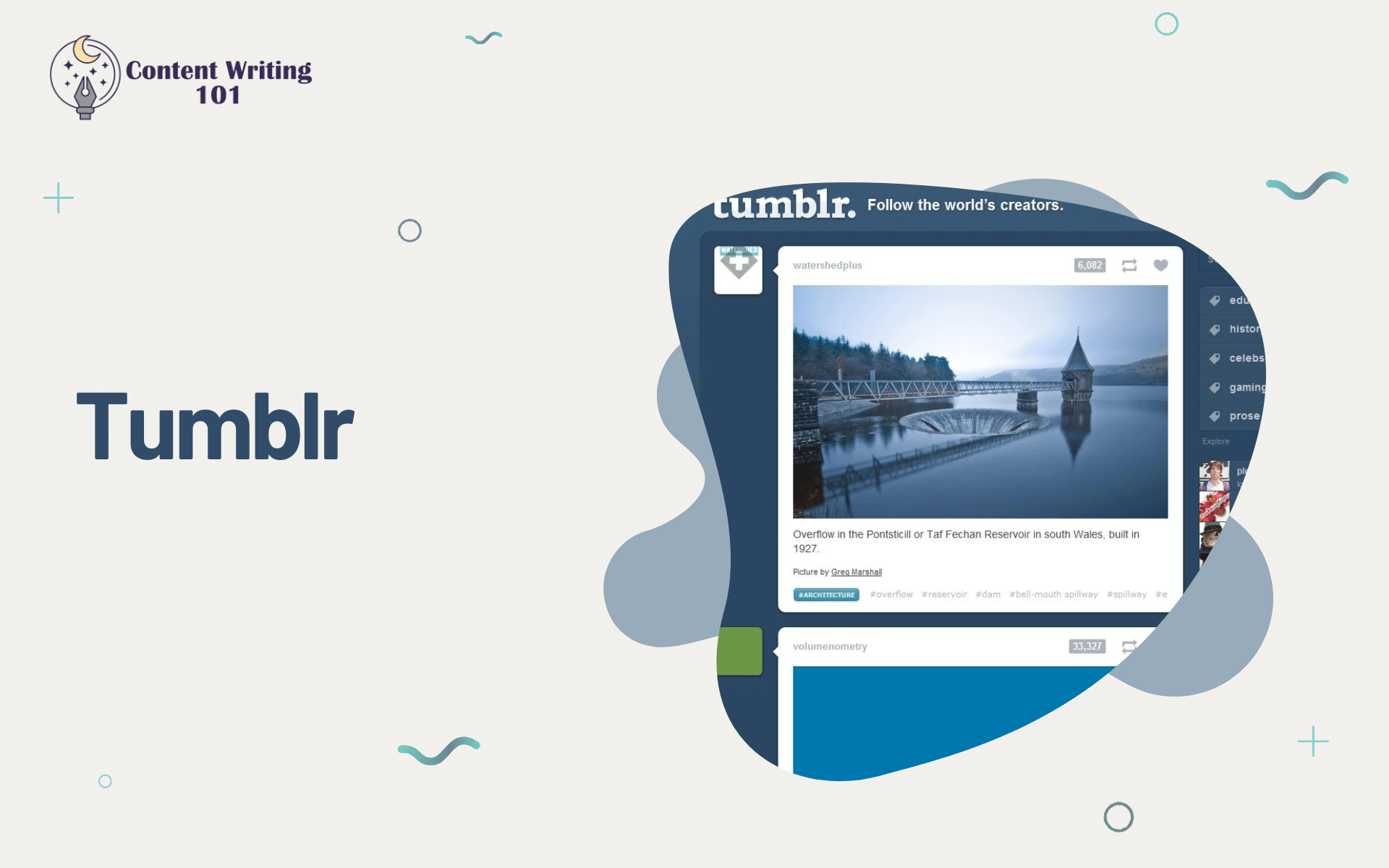 12. Medium
You will enjoy Medium if simplicity is a priority for you. Medium is one of the easiest platforms to use. You do not need to know coding or setup to use this.
It simplifies the process of writing blogs and articles. The service also connects you with communities with similar interests and passions.
Medium is often used by tech companies as a company blog to share information.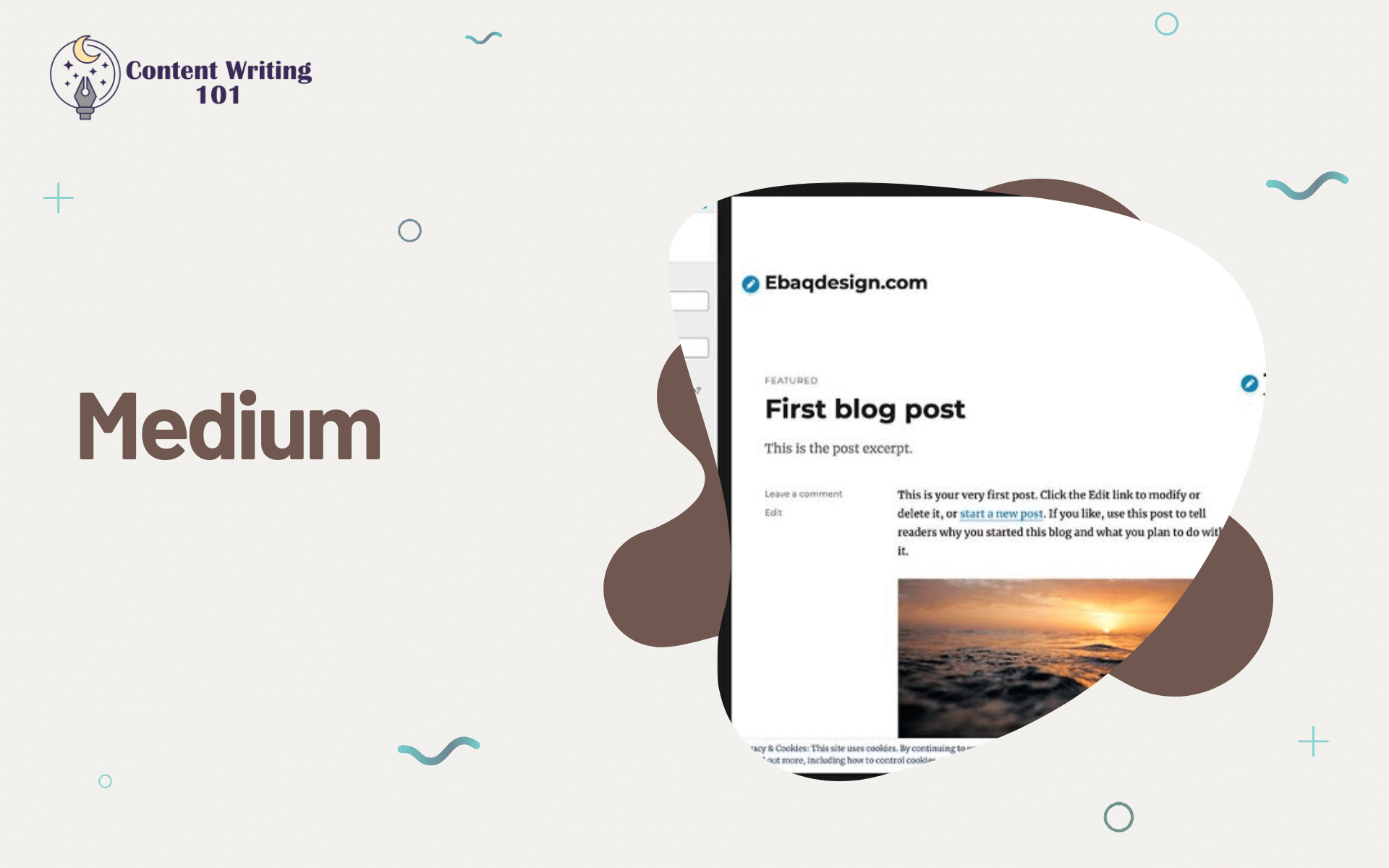 13. WooCommerce
eCommerce platforms such as WooCommerce are the most popular in the world. Users love how flexible this software is. WooCommerce isn't technically a CMS platform itself. The plugin runs on WordPress, so in order to install WooCommerce, you will need to have WordPress on your site.
According to W3Techs, it would have a 5.8% market share if it were a CMS platform. The number represents the percentage of websites around the world that use it. While WooCommerce is a free plugin, you may need to buy other plugins and extensions to make your online store work properly.
In addition to paying for a domain name, you will also need to purchase a stable web hosting account. A good web host to pick is Bluehost since it will install the Storefront theme and WooCommerce on your website for you.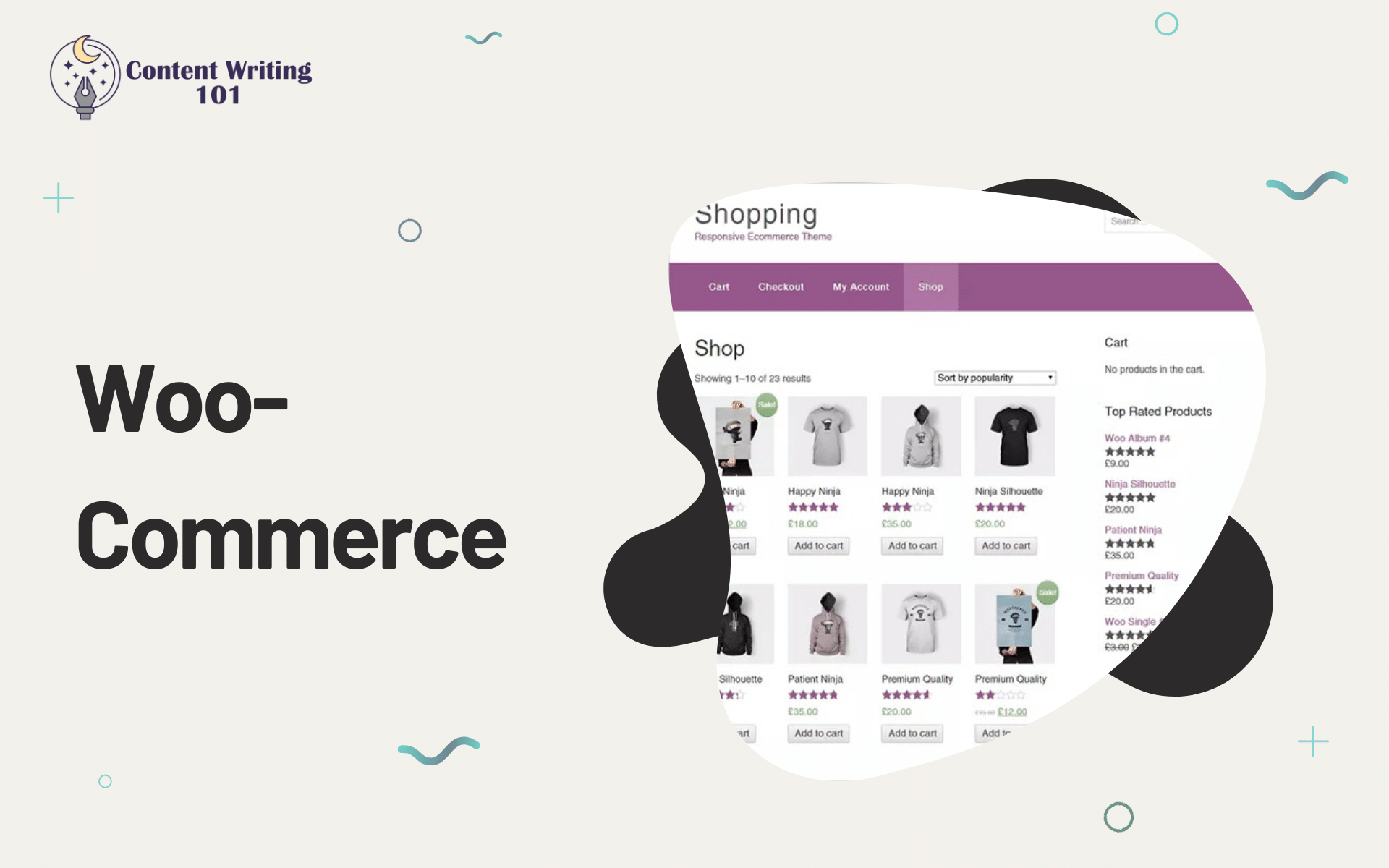 14. Magento
Magento is an open-source eCommerce platform. You can install Magento Open Source for free on your own web hosting account. Getting started with Magento is easiest with dedicated Magento hosting.
Alternatively, you can purchase Magento Commerce, where you will receive full support, and the app will be hosted for you, but it is pretty expensive. Magento Commerce costs a lot of money. Moreover, the Magento website will not tell you how much it costs.
The first year's cost starts around $22,000, which puts it out of reach for many new businesses. Nevertheless, it is a viable option for an established business looking for a powerful eCommerce CMS platform.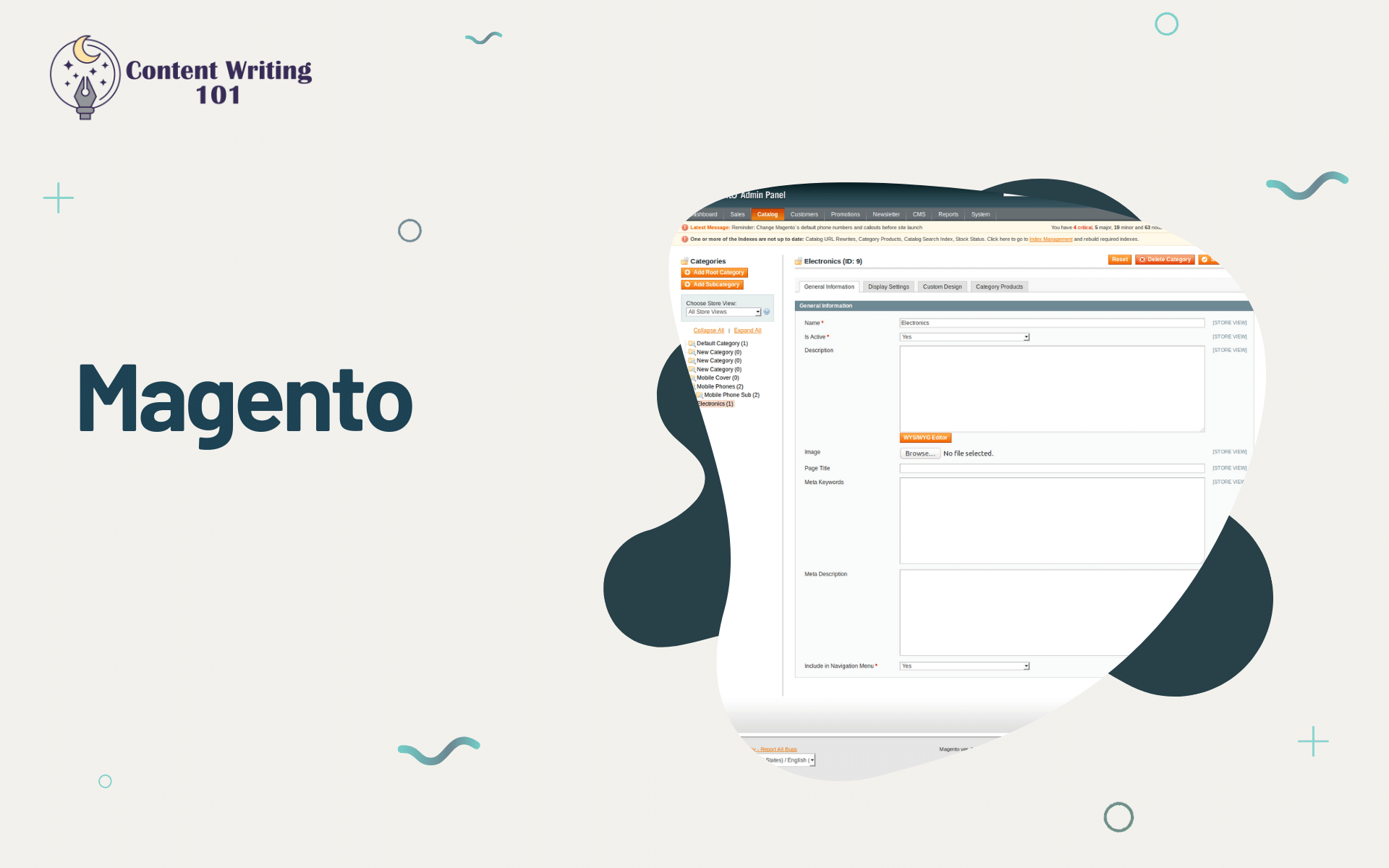 15. TYPO3
TYPO3 is a free, open-source content management system that has been around even longer than Blogger. It was first released in 1998. As an enterprise CMS, it can be used both for intranets (company intranets) and websites.
In addition to the default functionality of TYPO3, a number of additional extensions are available for you to use if you choose to customize it.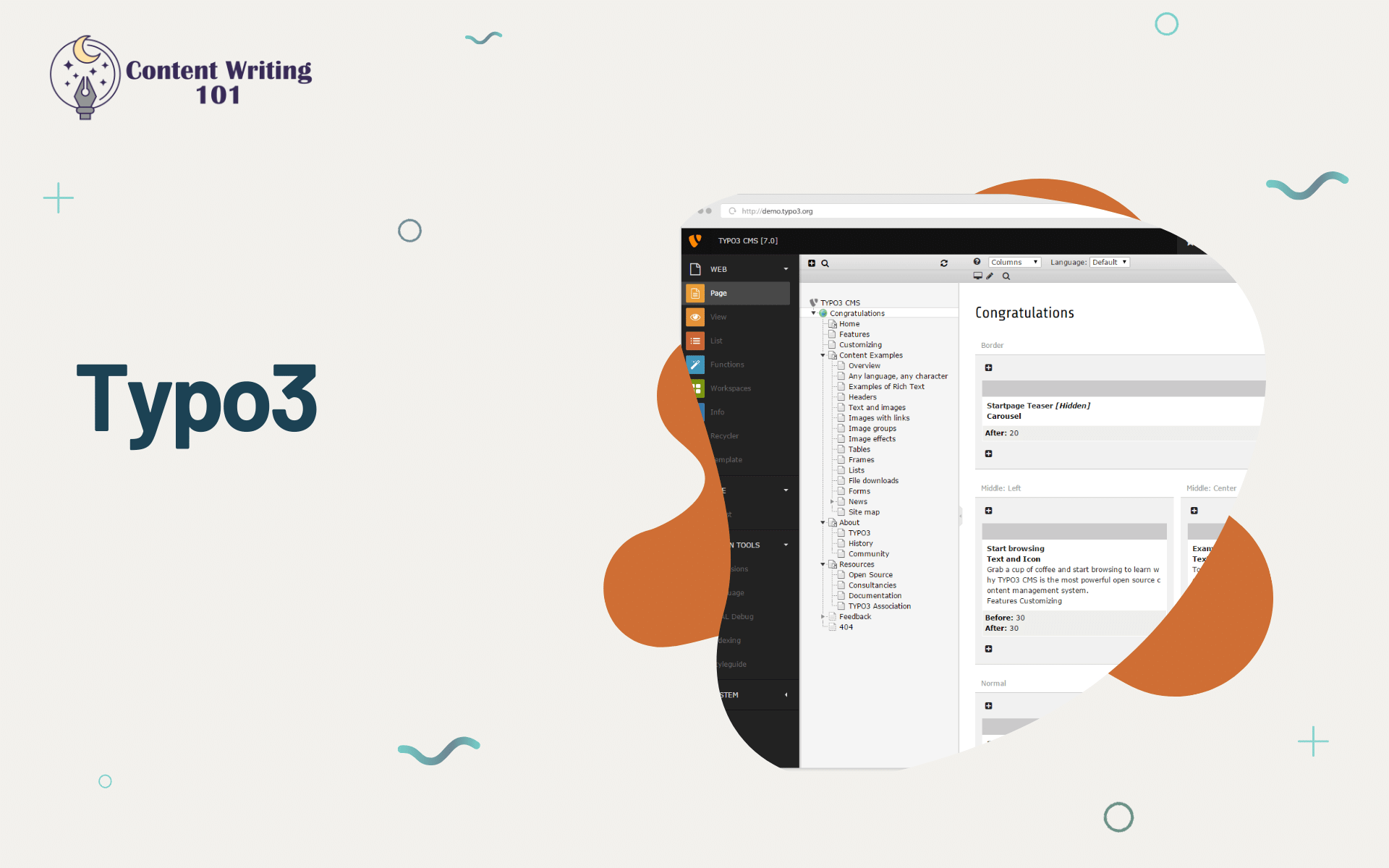 16. Shopify
Shopify is another hosted CMS platform with all-in-one features. It doesn't require expensive hosting, software, or managing backups and upgrades.
An intuitive drag and drop interface makes it easy to use. The software supports in-store sales, which is helpful if you have a physical store and an online store, both of which you operate.
The pricing plans for Shopify are similar to those of BigCommerce. However, there is one significant difference. According to Shopify, its plans do not change based on a certain dollar amount in sales.
A monthly plan of $29 is the cheapest option. The most expensive service costs $299/month and offers additional features. By paying for a year upfront, you get a discount.
Shopify is the best CMS for small dropshippers or merch brand owners who are looking to expand their online presence.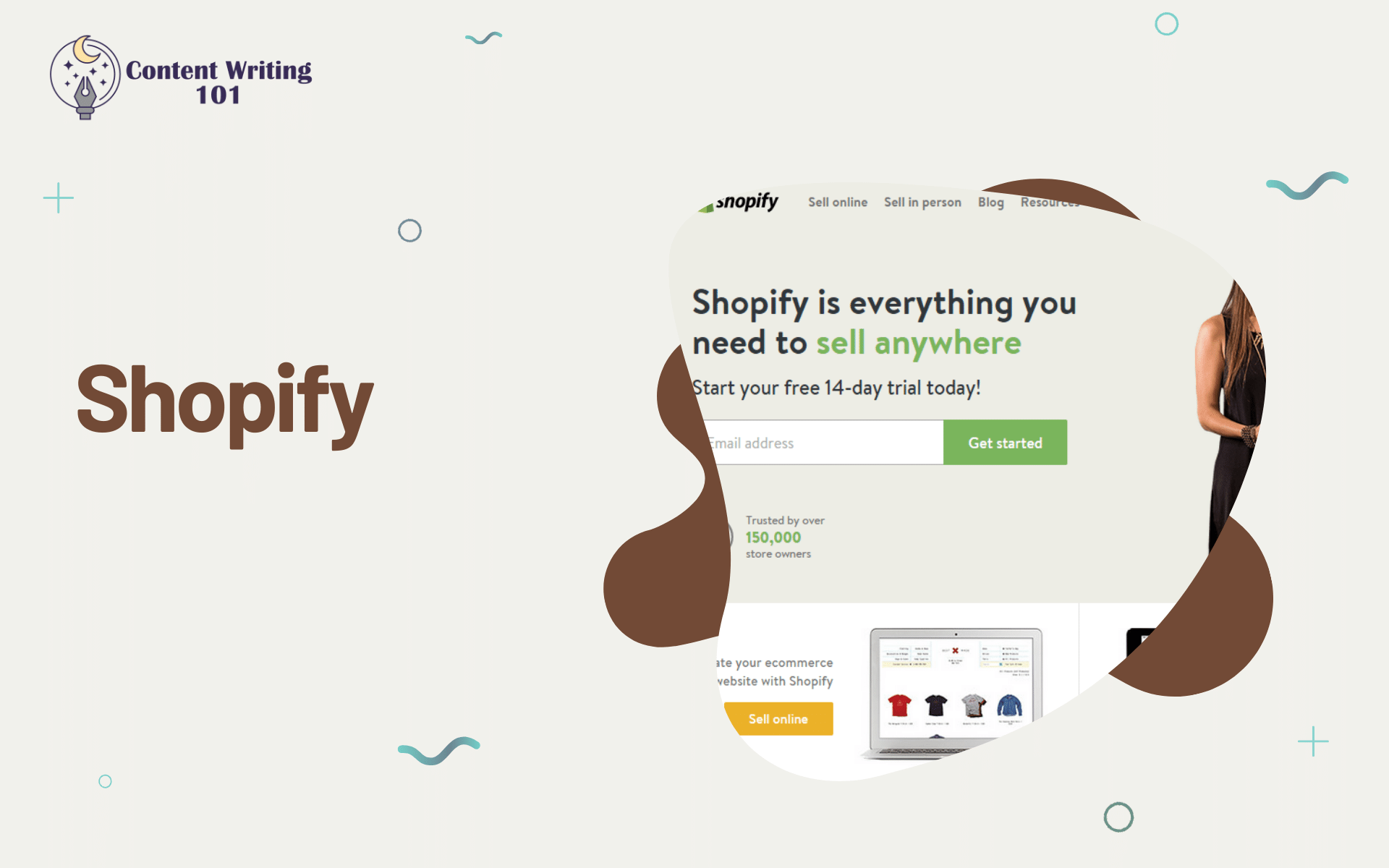 As A Writer, Which Is The Best CMS For Me?
As far as website builders and CMS platforms are concerned, WordPress is the most powerful one out there. Over 42% of all websites on the internet run on WordPress, and it's easy to see why.
Depending on your needs, you can build an eCommerce website, an online forum, a learning management system (LMS), a membership site, an auction site, a marketplace, and pretty much anything else.
WordPress is the ideal CMS platform. You can install WordPress with a single click on many web hosting providers. By using plugins (apps for WordPress), you can extend functionality in pretty much any way you want.
As your site grows, you can easily upgrade your hosting plan to manage WordPress hosting companies if you need more space. WordPress has no limits, and you can do whatever you want with it.
If you're just getting started with WordPress, Bluehost and SiteGround are both recommended by the WordPress team. You can also hire a company like GrowBizx to help you build your website affordably using the WordPress platform.
But other than WordPress, the other CMS platforms also excel in the majority of content management scenarios. You should consider your unique technical (integration, existing landscape, etc.) and business (sales, site traffic, etc.) requirements before making a decision.
What is your take on these top CMS platforms for 2021? We'd love to hear from you.